- Snapshots of pilot taking selfies amid-flight sparks debate online
- The cheeky pilot can be seen poking his head out of window to take selfie
- Though many do not believe the photos, others are convinced he actually took them. Here is the truth
Jaw-dropping snapshots of a pilot taking selfies while poking his head out of plane's window, and hanging dangerously out of the cockpit, sparks wild debate on social media.
In one of the photos, the seemingly mischievous pilot can be seen picturing himself using a phone while flying over the Palm Islands in Dubai.
In another photo, he shoots an incredible selfie that shows him poking his head out of the window while flying above the New York City.
READ ALSO: MP loses cool on live radio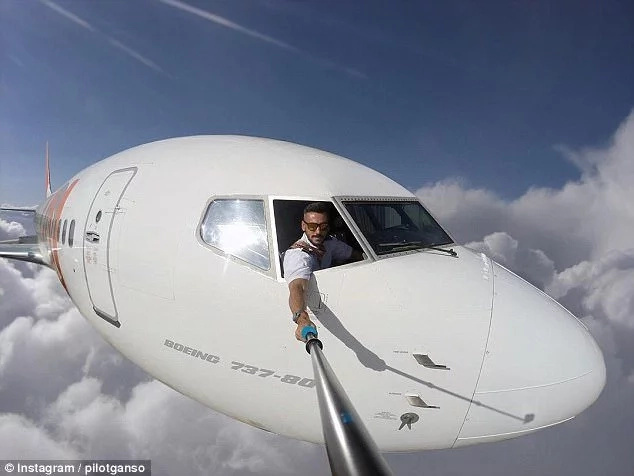 READ ALSO: Afia Schwar makes shocking revelation after video leak
The pilot's unbelievable selfies have generated a lot of heat online because it's hard to tell whether they were photo-shopped or genuine.
"Why are you engaged in these dangerous acts? You could fall off the plane and kill all passengers on-board," one concerned Instagram user warned." Wow! Aren't you scared at all?" wondered another.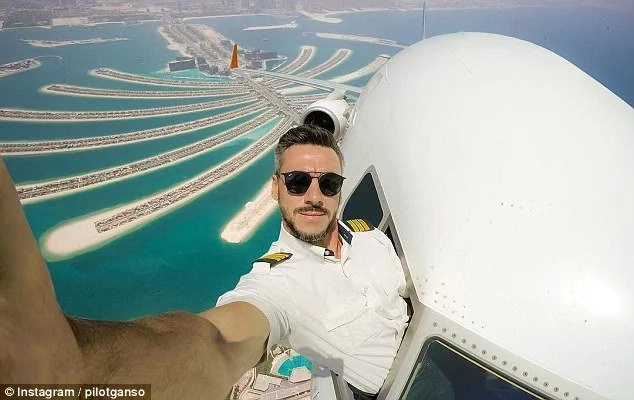 However, some were quick to notice that the selfies were in fact photo-shopped.
"This can't be real? Doesn't your company have policies about this kind of stuff? It just looks dangerous," a user by the name 'latelyisunday' fired back.
READ ALSO: Punching back! Gender violence pushes woman to start boxing school for girls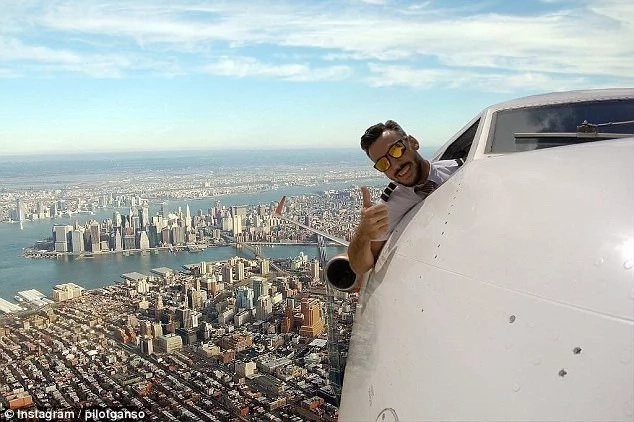 The pilot himself came out at last to set the record straight. He admitted to his 43,000 followers that the photos were indeed fake.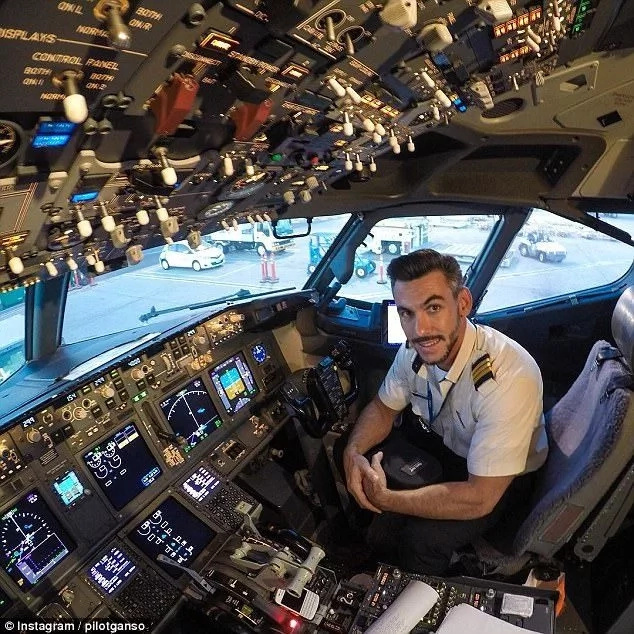 For more, watch video below:
Subscribe to watch new videos
Source: Yen.com.gh