- A man in Uganda was filmed smoking eight cigarettes through his nostrils simultaneously
- He also gulped a whole bottle of soda in under 10 seconds
- The video has amazed viewers online
A man in Kampala, Uganda was recently filmed smoking eight cigarettes through his nostrils simultaneously.
At the same time, he drank a whole bottle of soda in less than ten seconds.
The video of the unnamed man's bizarre stunt was shared on Daily Monitor's Facebook page on Wednesday, September 6. Watch it below.
The man reportedly claims to be a traditional healer.
In the video, he also appears to perform some kind of ritual on the soda before drinking it.
READ ALSO: Rich toddlers! Wealthy parents take to Instagram to show off their rich babies toying with piles of cash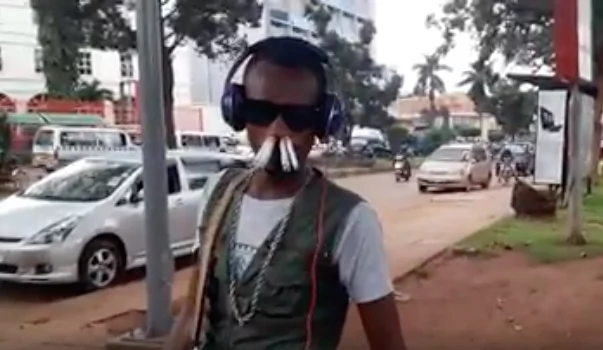 Viewers were however not overly impressed with his stunt. Many cited the risk of cancer smoking so many cigarettes entails.
READ ALSO: Afia Schwar makes shocking revelation after video leak
See some viewer reactions below.
Source: Yen.com.gh