- A video shows rescuers using a ladder to save a couple in a car stuck in floodwaters
- The ladder however breaks and the woman falls in the raging waters
- A man heroically jumps into the floods the save the woman
A video has surfaced online showing the heroic moment a man jumped into raging floodwaters to rescue a struggling woman.
A young unidentified couple had been trapped in the floods in Dehradun, India on Sunday, September 3.
Sympathetic people had put what appeared to be a wooden ladder across to the car. In the video, a man is seen holding the woman's hand as they walked on the ladder towards safety.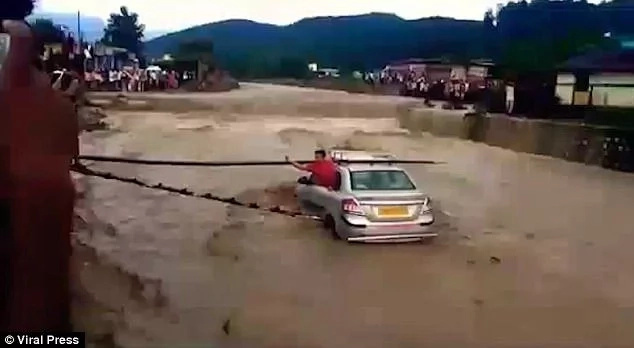 However, the ladder caved in, causing the woman to fall in the water and start struggling.
Another man is then seen jumping into the water and successfully holds on to the woman. He eventually brings her to the side of the road.
READ ALSO: Big bouncing baby girl! Couple welcomes heavy baby weighing a whopping 6.02kg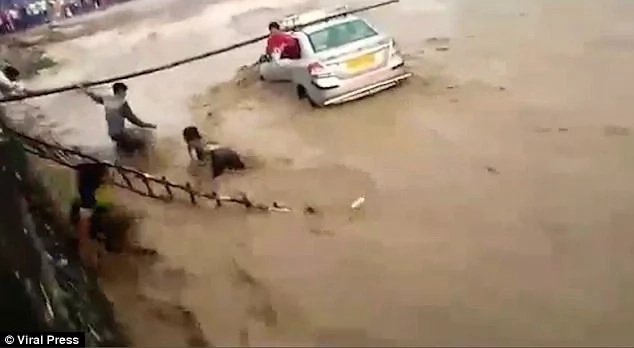 Without his brave intervention, the woman would almost certainly have been swept away by the strong currents.
READ ALSO: Inseparable couple hold hands for the last time and die 24 hours apart after 61-year marriage
The woman's partner was also rescued later. Residents said they have been asking for a bridge on the road but the local government has not been able to build one.
Watch the dramatic video below.
Subscribe to watch new videos
Source: Yen.com.gh