- Footage of a four-year-old boy driving car on busy road sparks fury
- The toddler was filmed by his dad as he comfortably steered the wheel
- The incident has angered traffic cops who argue the boy was not licensed driver and therefore violated the law. Investigation underway
A disturbing footage of a boy, believed to be around four years old, driving Maserai on the busy Hang Kong road in Xinyang, China, while his dad filmed him, sparks public outrage.
The youngster can be seen steering the wheel as his passenger, who is said to be a wealthy father, films and encourages him to proceed.
"You are the most impressive rich boy in the city," the father can be heard saying as he recorded the shocking juvenile stunt.
READ ALSO: Fire boys! 2 quick-thinking teens rescued several tenants from inferno that left families homeless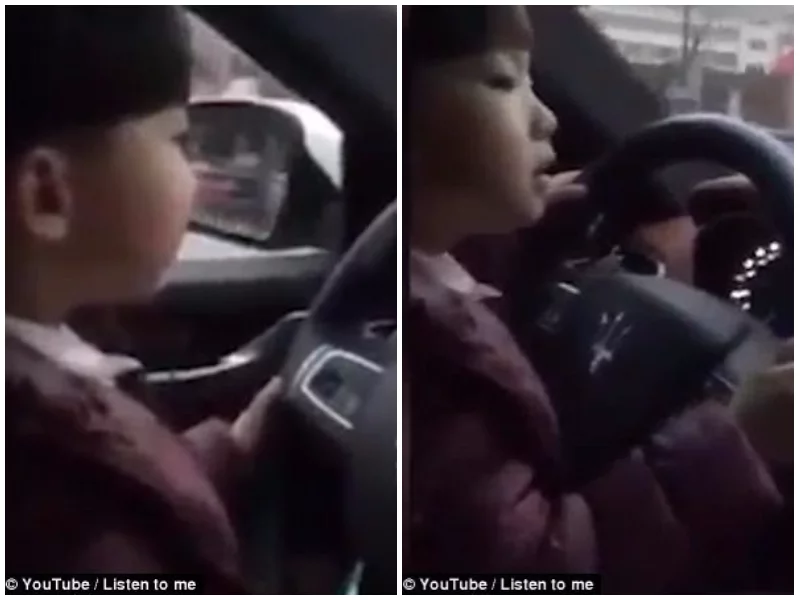 READ ALSO: Amazing! Adorable toddler becomes internet sensation after solving mathematical problem
Meanwhile, other cars and trucks can be seen passing at super-speed on the other lane of the road as the toddler wheeled the machine.
The chilling clip has since caught attention of the local traffic police and they are not impressed. Their position is that the little driver was not licensed, and therefore violated traffic rules.
READ ALSO: Tears of cotton? Village in shock as 11-year-old girl cries 'cotton', doctors explain why
A report by China's Yang Cheng Evening Post indicates that investigation has been launched into the incident that has equally angered several members of the public.
Watch the shocking video below:
Source: Yen.com.gh