- Makeup artist badly trolled on social media for posting blackface makeup tutorial
- The controversial Instagram post depicts black woman as being a beautiful slave
- The artist was forced to delete post and block account as storm brew over her racially insensitive makeup tutorial
White Turkish makeup artist found herself on the receiving end after she posted a blackface makeup tutorial depicting a beautiful slave.
The artist, who goes by the username 'percemakin' on Instagram probably didn't think her piece of art was racially insensitive and brutally offensive to many. As soon as the post went live, she became the target of condemnation.
The social media outrage over her post was so strong she had to delete the offensive post in attempts to calm down the storm that she started. But that did little to repair the damage.
READ ALSO: Sad! Elderly man visits his lifelong friend who doesn't remember him because of Alzheimer's disease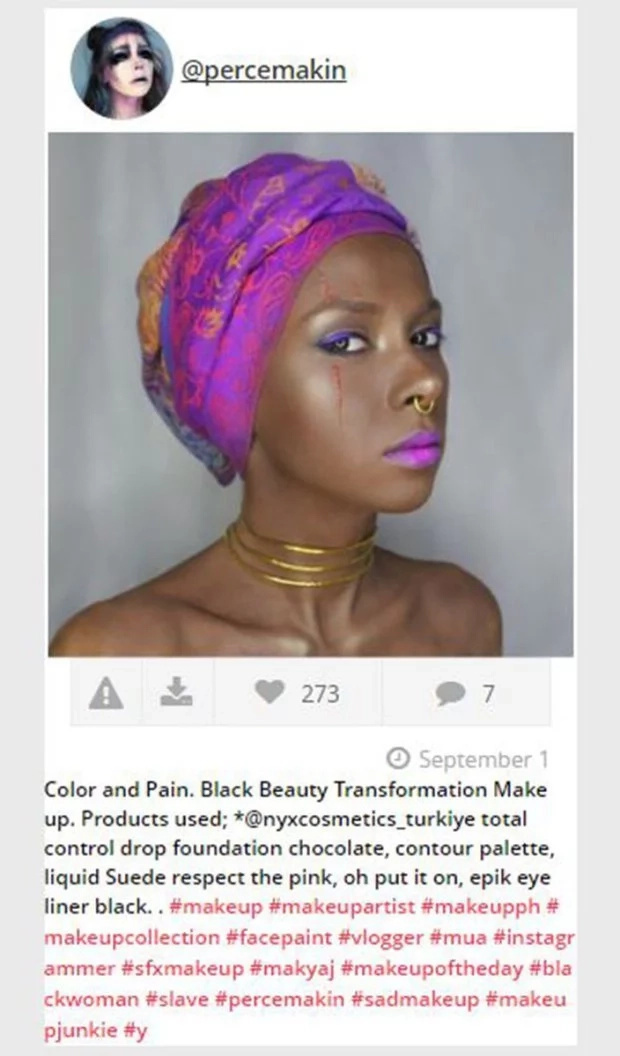 READ ALSO: Incredible! Black mom, 36, is stunned after having white child who has blue eyes and red hair
A stream of hard-hitting posts directed at her continued to flow, fast and furious, consequently compelling the artist to block her Instagram account altogether.
READ ALSO: Rumors of terrorist attack on Accra Mall are not true - Ghana Police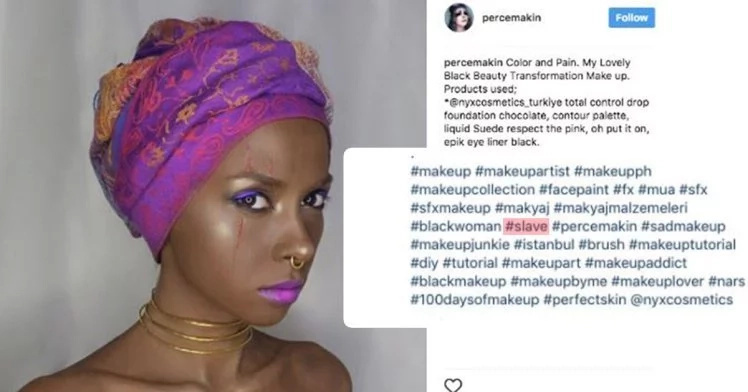 Many of those who were reacting to the slavery inspired beauty look were not amused, especially because owner of the post was a white lady. To them, it was an outright racial attack.
You probably want to be careful before you post something on social media. Don't be this artist.
Also, watch video Lupita Nyong'o's inspired makeup tutorial below:
Subscribe to watch new videos
Source: Yen.com.gh