- Man freed after 13 years behind bars
- It emerged that he was convicted of murder crime he never committed
- A number of witnesses and even family of the diseased helped in his exoneration
A man who was convicted of murder crime and jailed for 13 years walks free after it emerged he was not the real killer.
The 34-year-old man, identified as Lamar Johnson from Maryland, was accused of shooting dead one Carlos Sawyer in 2004. He was wrongly convicted after nickname of the man believed to must have been the real killer was linked to him.
"Two young witnesses erroneously identified Johnson as the shooter. There testimonies were, however, not adding up," says Mid-Atlantic Innocence Project (MAIP), the firm that helped exonerate Johnson.
READ ALSO: Inspiring pioneer! Somalia celebrates Africa's first female pilot who made her first flight in 1976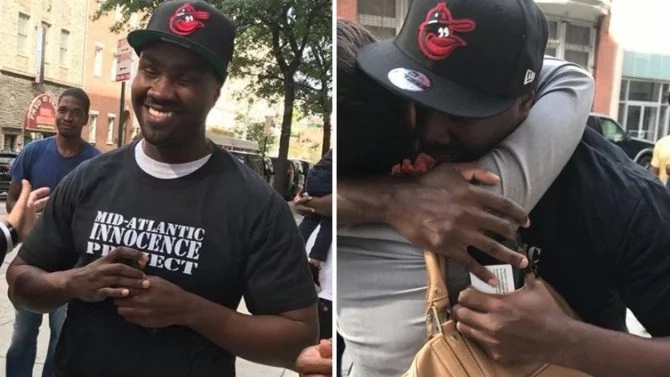 READ ALSO: Sartorial indiscretion! Woman suspended from work for wearing short dress
Together with other witnesses and a battery of lawyers, MAIP was able to prove that Johnson was innocent and that he was wrongly jailed. Even Sawyer's family did not believe that Johnson was the killer.
"We would not like to see Sawyer's killer go scot-free and create two tragedies out of it," a relative reportedly disclosed to MAIP during the fresh round of investigation.
Meanwhile, while reacting to his release from prison after 13 years, Johnson, who had always insisted that he was innocent, couldn't hide his joy.
"I feel so blessed right now. It is a wonderful feeling," Johnson said a day after his freedom was granted.
READ ALSO: Inspiring! 25-year-old deaf worker rises through the ranks to become top employee
He now plans to advance his education and venture into business, even as he seeks to also assist those who believe they were convicted wrongfully.
Source: Yen.com.gh