- Grandmother screams upon reuniting with her favorite grandson
- Her family tricked her to come out of the house to see huge turtle
- On getting out, there was no turtle. Instead, there a visitor whom she couldn't recognize at first
A 73-year-old Florida grandma was tricked by her family to come out of house to see a huge turtle. But on getting out, she met a visitor whom she couldn't recognize immediately due to her fuzzy eyesight.
The surprise guest was Jeanette Menard's long lost favorite grandson who had joined the Marine and had been servicing as a corporal in Japan for two years.
"We tricked her that there was a turtle outside that she needed to see. She got out and started looking for it, during which she saw me," says Nathan Lebrum, adding that she couldn't immediately recognize him.
READ ALSO: Nasty experience! Woman forced to share seat with stranger's filthy naked feet next to her during flight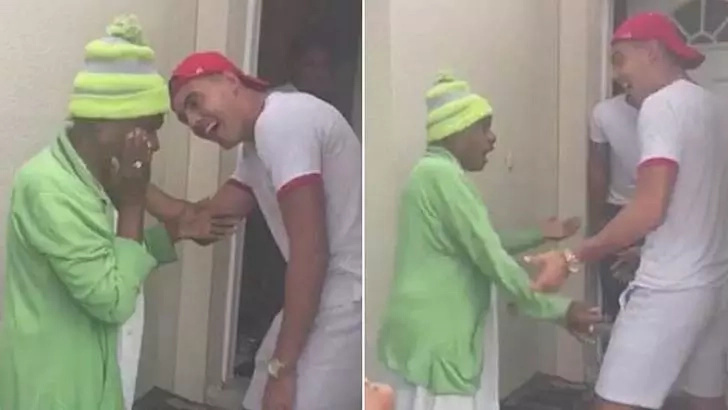 READ ALSO: These pre-wedding photos of this couple will blow your mind
And when she finally recognized that the guest was in fact her grandson Lebrum, she reportedly screamed at the top of her voice and thanked God as the two embraced each other.
"She was shocked," says Christine Foltyn, Lebrum's mother who had gone to pick him up upon his return from Okinawa.
READ ALSO: Lady who was told would not have kids, shares story of how she gave birth to 3 children (photo)
It was indeed a happy moment for Menard's extended family as grandma and grandson reunited two years after they lost touch.
Below is video of the happy reunion between grandma and her grandson:
Subscribe to watch new videos
Source: Yen.com.gh