- Clayton and Brittany Cook were having their wedding photoshoot
- Clayton saw a boy struggle in the river water
- He jumped in and rescued him
A hero groom who was having a wedding photoshoot with his bride didn't mind a dip in the water to save a drowning boy recently.
Clayton and Brittany Cook were having photos of them taken on their big day at a park bridge in Ontario, Canada when Clayton noticed a boy struggling in the river.
He quickly jumped into the soggy water and rescued the boy. He hoisted him up the river bank before he got out with his wedding suit wet.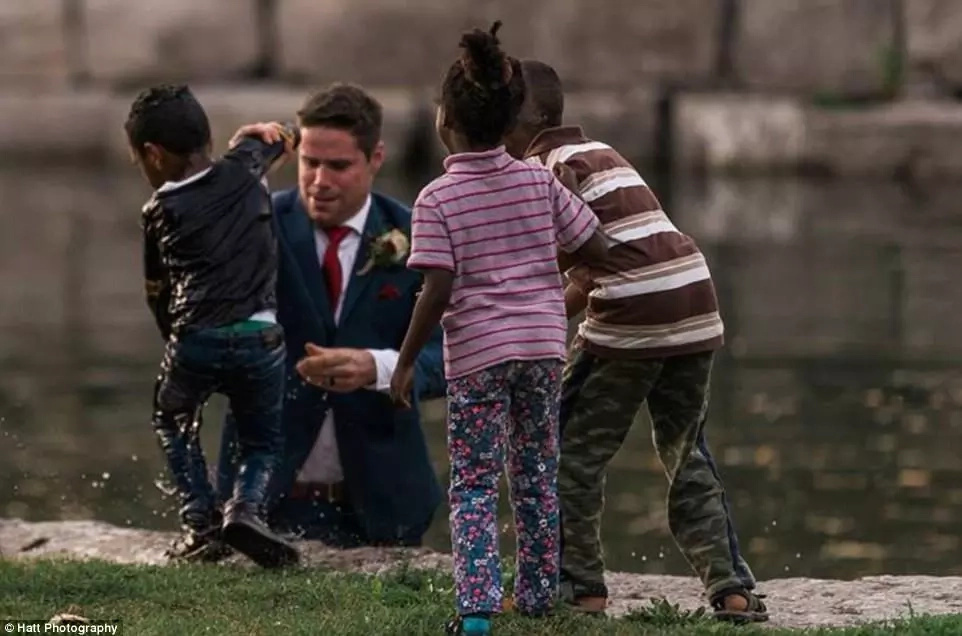 In an interview, he said: "His face was underwater and he was fighting, like he was really fighting. Luckily, he was only a little guy and I just sort of hopped him up."
Darren Hatt, who took the images of Clayton's heroic rescue that have gone viral online, said the boy was pushed into the water by another child.
READ ALSO: These 9 Ghanaian celebrity marriages could stand the test of time and ended badly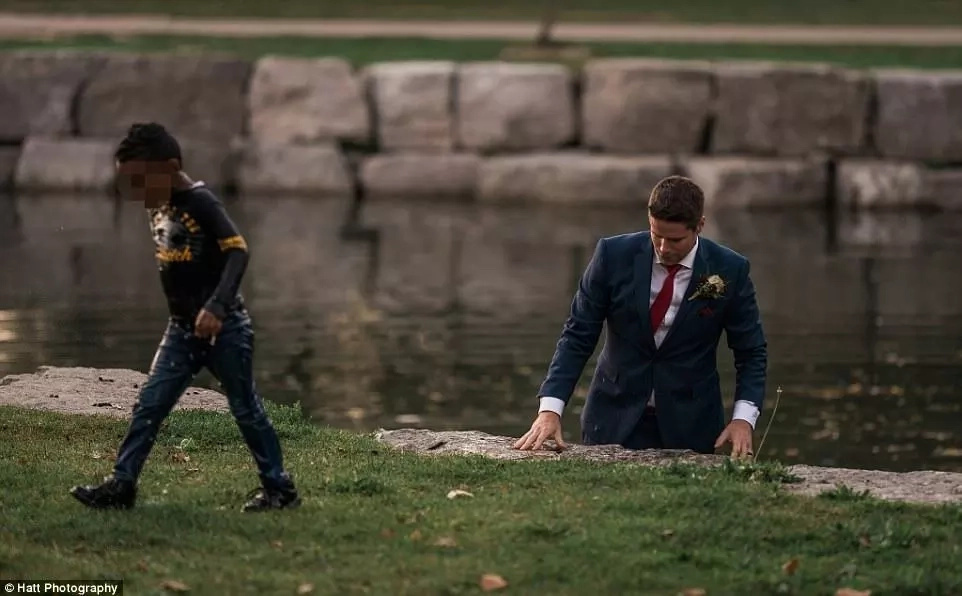 He added: "His quick action saved the little guy who was struggling to swim. Well done sir!"
READ ALSO: Bank theft: Police arrest suspects who took GH¢69,316.09
Clayton's bride Brittany also praised him: "I look over and I see Clay in the water and I think, 'What is he doing?' That's Clay, like that's Clay to me. It's something he would just instinctively do."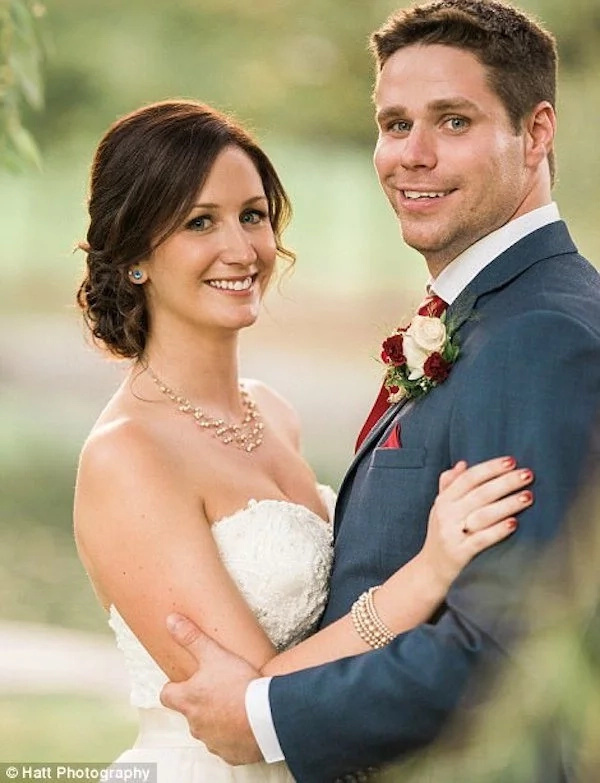 Source: Yen.com.gh