- A man in Sri Lanka was caught with a kilo of gold in his backside
- Airport officials noticed that he was "walking awkwardly"
- He is suspected of being part of a smuggling ring
A 45-year-old man in Sri Lanka was caught with almost a kilo of gold stuffed up his backside after customs officials noticed he was "walking awkwardly."
Customs officers pulled him aside and conducted a thorough screening. They found 904 grams of gold wrapped in black plastic sheet in his rectum.
Airport spokesman Sunil Jayaratne said: "He was called for a thorough screening after customs officers noticed him walking with difficulty and appearing to be in pain."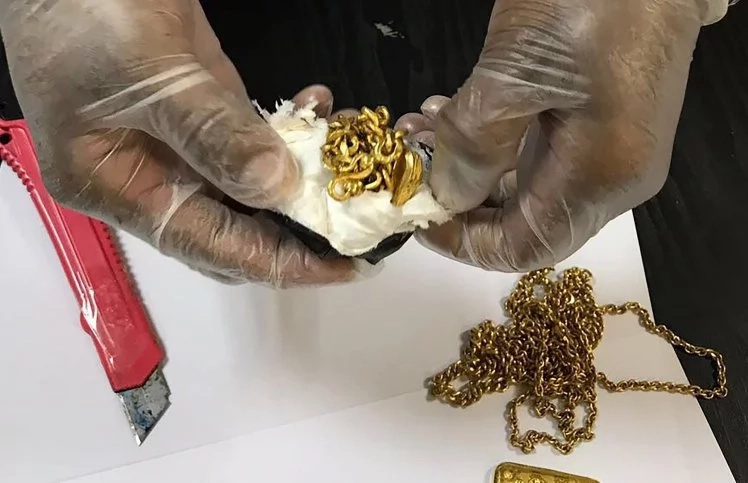 The loot included seven yellow gold 'biscuits' and six gold chains.
Police suspected the man, whose name was withheld, was part a smuggling ring.
READ ALSO: Work is work! 38-year-old single father provides for his children through waste picking
The gold was estimated to be worth Ghc127,7k.
READ ALSO: Beyond call of duty! Student stunned when kind professor offers to babysit her son during lecture
Customs officials fined the man Ghc5,8k.
Source: Yen.com.gh