- Photo of woman with badly braided eyebrows sparks hilarious reactions online
- The photo shows a lady with huge braided eyebrows and frayed ends
- She was probably trying to set new trend for braided brows, but did she succeed?
A woman who tried to set new trend for braided brows left many in stitched after photos of her funny-looking eyebrows emerged on social media.
The hilarious snapshot shows a young lady with huge braided eyebrows. It is not clear what style it is, except she left people wondering if she actually went out looking like that.
"Some of these trends are just stupid. Doesn't she have a mirror back home," an Instagram user commented on the photo. "Just in time for Halloween," joked another.
READ ALSO: Bizarre! Man, 45, caught with kilo of gold stuffed up his backside after 'walking awkwardly'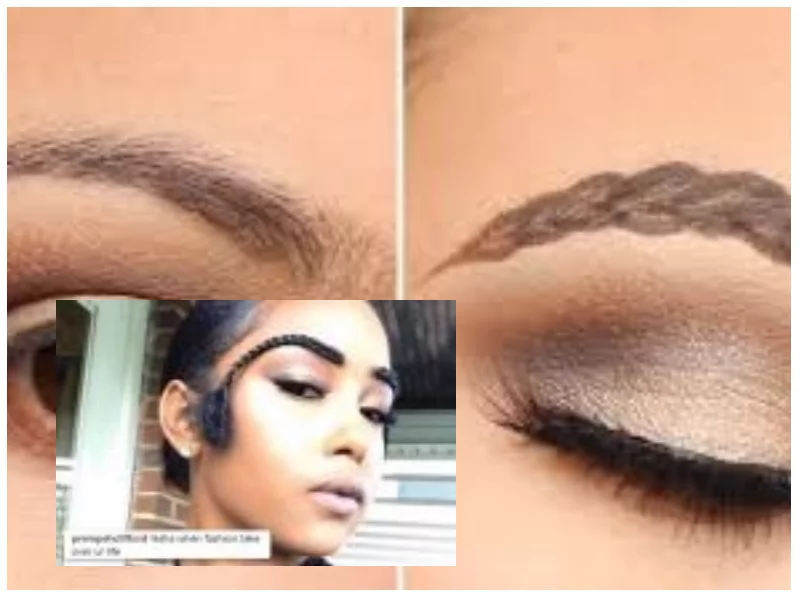 READ ALSO: Work is work! 38-year-old single father provides for his children through waste picking
From the many social media comments that trickled in, it was apparent that not many Instagram users were impressed by the brand new eyebrow style.
"She looks stupid as hell. I hope she is not serious," one user fired.
READ ALSO: Beyond call of duty! Student stunned when kind professor offers to babysit her son during lecture
As of today, the photo has received over 15,000 views and has even grabbed attention of some makeup artists who have gone as far as offering to help.
Watch video below for more strange eyebrows:
Subscribe to watch new videos
Source: Yen.com.gh