- Eduardo Zarate has been in a wheelchair for 11 years
- He went to look for his friend after the recent earthquake in Mexico
- His friend was fine but he decided to help out in the clean-up process
Incredibly moving images have emerged showing a wheelchair-bound man helping out in the clean-up process after the recent earthquake in Mexico.
26-year-old Eduardo Zarate had gone to Mexico City to make sure his friend was fine after the 7.1 magnitude earthquake claimed 344 lives and left significant damage.
He has been in a wheelchair for 11 years following a spinal cord injury.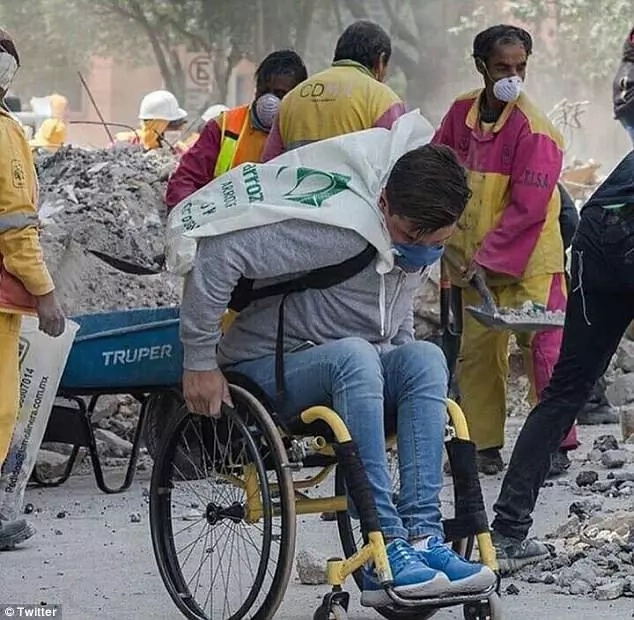 Having ascertained that his friend was fine, Zarate decided to join thousands of volunteers to clean up the city.
Images of him collecting and carrying bags of rubble between his chin and shoulder have gone viral online. He was dropping them off at collection sites.
READ ALSO: Video: Evangelist "claims" Nana Ama McBrown is an occult being used to destroy Ghana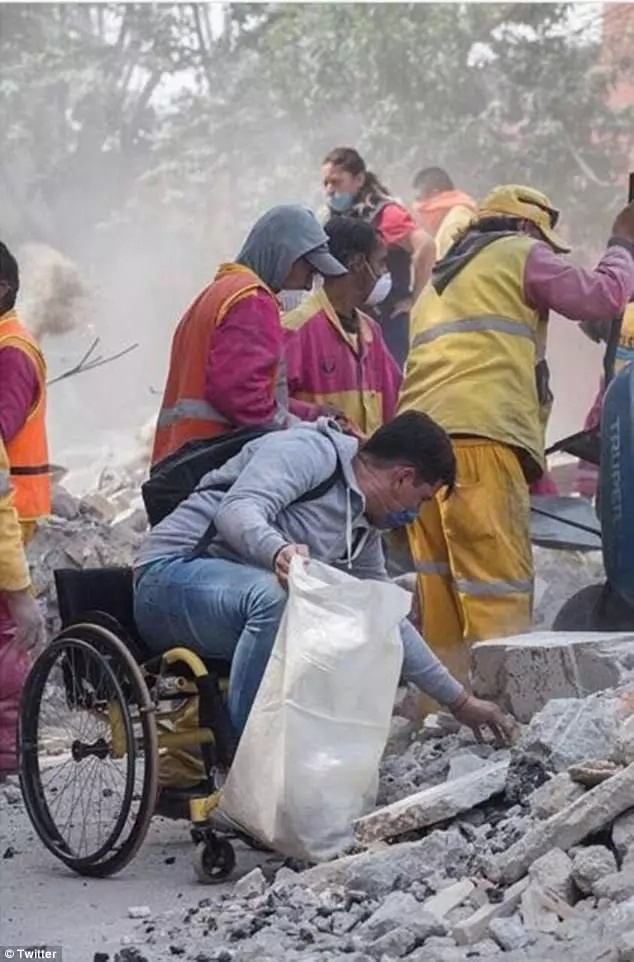 In an interview, he said: "I worked for 24 hours until my body couldn't do any more and I had to rest." Even after he hurt his hand, Zarate continued.
READ ALSO: Five Bayern Munich players who 'led' to the sacking of Carlo Ancelotti
Photographer Jorge Zubillaga took the touching images. "He shared them with the caption: The are no words to describe what I've seen these past few days, today more than ever it is an honor to be Mexican."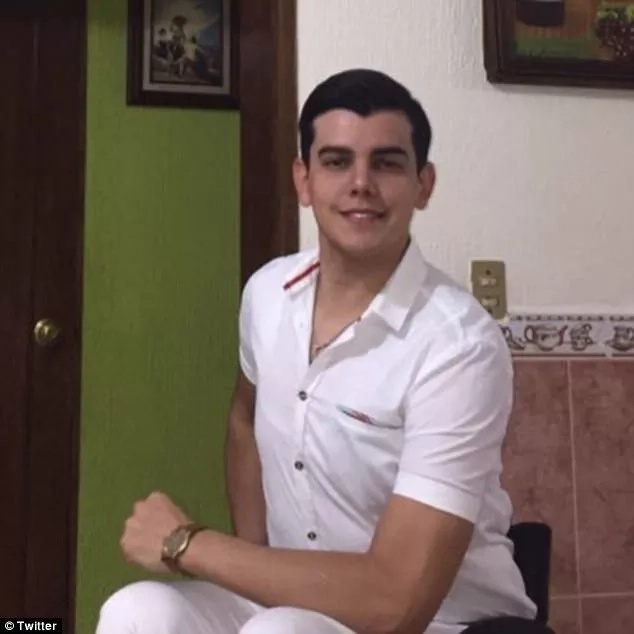 Watch a related video below.
Subscribe to watch new videos
Source: Yen.com.gh