- Her own mum allegedly jumped with her in front of speeding train. She was discovered by the rail tracks, fighting for her dear life
- The baby with severed limbs was then taken to orphanage in the slums of Calcutta where her bleeding wounds were plastered with bandages
- She was later adopted by a family in Alaska, US. While growing up, she learned to do everything using her limbs. And here is how her life has evolved
You can be disabled, but still leave a fulfilling and happy life. Shanthi Kimball, who lost her limbs in a tragedy, is living proof.
Shanthi, who was born in Calcutta, is happily married to Conrad Kimball, and the couple is blessed with four children. But for this disabled Indian woman, being a wife and mother today is simply a miracle.
"If I tell you that my mum, who was about 11 years old when I was born, jumped in front of a speeding train with me in her arms, you wouldn't believe that I still exist," she says.
READ ALSO: Moving! Wheelchair-bound man, 26, joins in clean-up process after earthquake in Mexico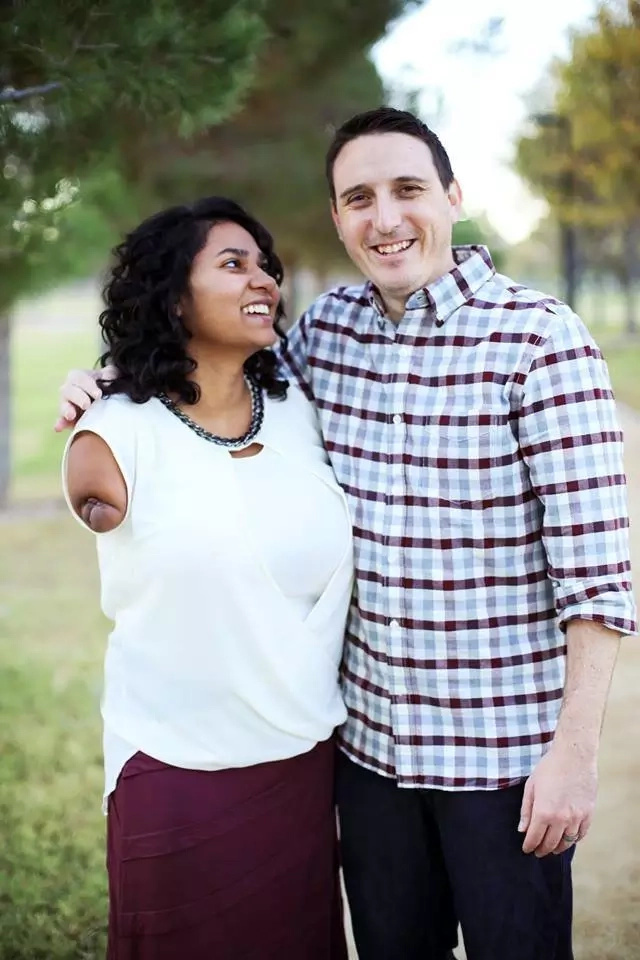 READ ALSO: We are husbands by day and gays at night - Gay men confess to YEN
She was only two month old when her mum died. As for her, she was discovered by the rail tracks with severed limbs and fighting for dear life.
Good Samaritans took her to an orphanage in the slums of Calcutta where they plastered her gory wounds with bandages. She was in really bad shape, but God had plans for her.
"An LDS family from Alaska adopted me. I grew up with eight siblings, six of whom were also adopted," says Shanthi.
As she grew up, she learned to do things with her feet, including eating, driving, and even when using computers.
"My sister tells me I used to fall down many times as I struggled to balance myself on one leg," she narrates on Being You Facebook Page.
READ ALSO: Five Bayern Munich players who 'led' to the sacking of Carlo Ancelotti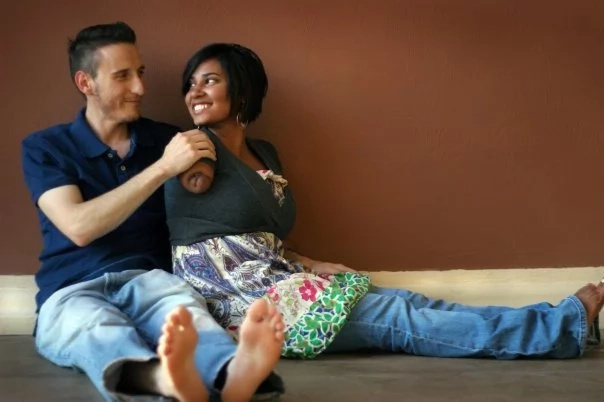 Today, Shanthi has a perfect balance and can do most of her chores without any difficulties. She met her husband and father of her kids, Kimball, at LDS singles ward.
"We have been married for nearly nine years and are blessed with four cute babies. He is my prince charming," says Shanthi.
READ ALSO: Video: Evangelist "claims" Nana Ama McBrown is an occult being used to destroy Ghana
She wishes to visit India, her motherland, some day to trace her biological family. She holds no resentments to what her mum did.
"Her short life allowed me to be here, living a very blessed and happy life. It's like a fairy tale," says Shanthi.
You can read her full story on 'Being You' Facebook page below:
You can also watch video of a related story below:
Subscribe to watch new videos
Source: Yen.com.gh