- Barcelona will join in the strike in protest of the Catalan independence referendum
- The club says none of the professional teams or the youth teams at FC Barcelona will train as from Tuesday, October 3, 2017
- Police's decision to fire rubber bullets and force their way into polling stations to confiscate ballots on Sunday, October 1, left at least 92 people injured
Barcelona have announced that the club will be going on strike as from Tuesday, October 3, to join in protest of the Catalan independence referendum.
According to a statement on Barcelona's website, the club will close today (Tuesday) and the players will not be expected to turn in for training.
A statement posted on Monday, October 2, reads: "FC Barcelona joins the country wide strike called for by Table for Democracy and therefore the club will be closed tomorrow.
"None of the professional teams or the youth teams at FC Barcelona will train tomorrow."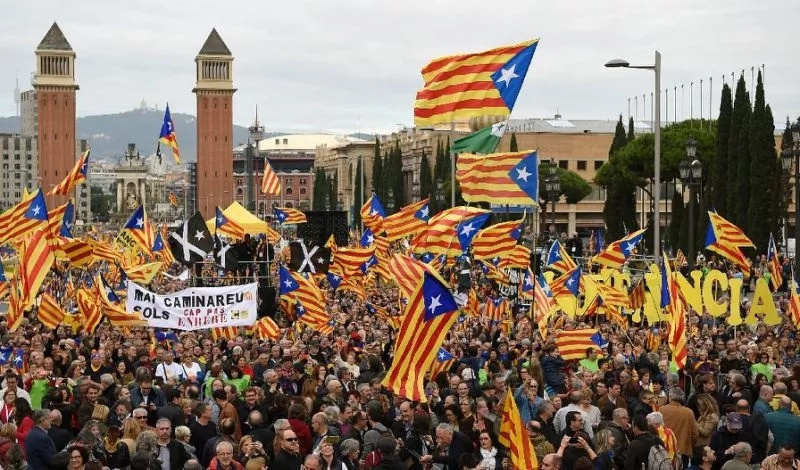 READ ALSO: Luis Suarez rips shirt and walks off pitch after big miss for Barcelona
According to Catalan authorities, police's decision to fire rubber bullets and force their way into polling stations, to confiscate ballots left at least 92 people injured out of a total of 844 who needed medical attention, on Sunday, October 1.
The unions calling for the strike said: "We strongly condemn the violence carried out by the state's security forces to impede the October 1 referendum."
Due to the incident, Barcelona played their match against Las Palmas behind closed doors on Sunday, October 1.
Barcelona president Josep Maria Bartomeu said the club made the decision as a protest against the violent clashes rather than security concerns.
Watch related video:
Subscribe to watch new videos
Source: Yen.com.gh