- Two teenage girls in India had to pull a cart carrying their father for seven days
- Their mule was stolen
- Fortunately, local authorities bought them another mule
Two teenage girls in Uttar Pradesh, India were forced to pull a cart carrying their visually impaired father for seven days after tricksters stole their mule.
The girls, 15-year-old Meena and 16-year-old Moti, were also with their 10-year-old brother.
They had accompanied their father, 50-year-old Salmu Singh, to a different town to search for his third daughter who had gone missing.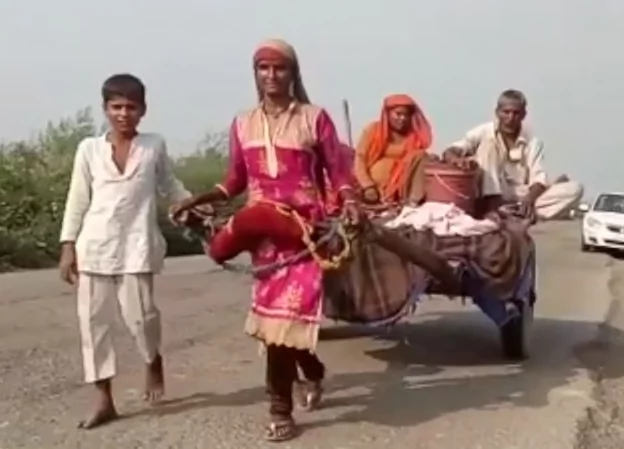 However, they did not find her and in the process, their mule was stolen. They were left with no option but to walk back.
In an interview, Meena said: "All the money that we had during the journey was exhausted in arranging for daily meals as we would cook ourselves during breaks in the journey. It took us seven days to reach Shamli from Haridwar. Another 40 km is due."
READ ALSO: 'Money doesn't enjoy the company of fools!' Zimbabwean pastor shows off his Lamborghini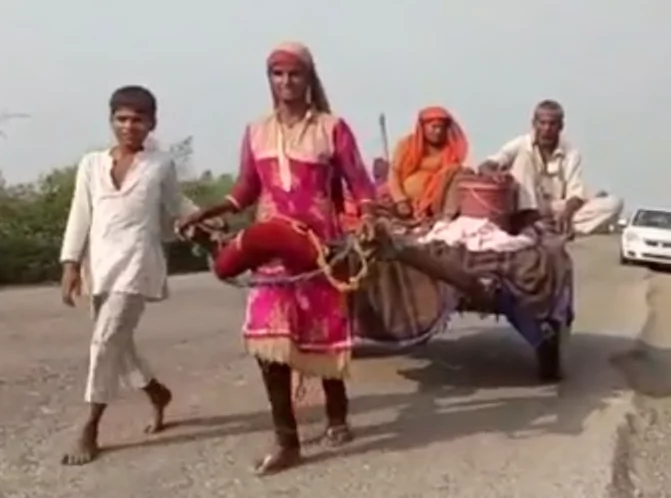 Their plight received widespread coverage in the area. Fortunately, the local authorities bought them a mule on humanitarian grounds.
READ ALSO: Seven Senior High Schools with the most "hard-to-get" ladies in Ghana
Vikram Singh, a local magistrate, said they also donated cash to the family for their upkeep.
Source: Yen.com.gh