- Nothing in life beats the unconditional love that comes with having children
- And while you will put up with anything from the kids, these 21 scenarios are sure to melt you into a puddle of embarrassment
Kids, the apples of our eyes. Humans that make our goal posts in life to change. Little people who ground you, make you see the world from a different perspective.
What would we do without them?
We dote on them, gaze at them; thanking God for being so graceful to send these little ones into our lives...
READ ALSO: Smoke weed whenever you find it difficult to pass exams - Yaa Pono "advises" Legon students
READ ALSO: Fascinating! Research shows babies aren't innately afraid of snakes
...that is until they finally begin talking and unexpectedly drop embarrassing bombs on you when you least expect it.
Check out these embarrassing moments some parents faced when they were caught off guard by their kids...hold on to your ribs though!
21."Last week my boy aliuliza guka yake kama ako na mtoto kwa tumbo..( my kid asked his pot-bellied grandfather if he has a child growing in his tummy)"
20. "Mama, daddy ni nani kwako?" ( Mum, who is dad to you?)
19. My son aliniuliza "kwa nini susu ya sister yake ni dogo?". Nilimwambia ilikatwa na Mungu. ( My son asked me why his sister's privates are smaller than his, I told him God shortened hers)
18. "Mom pia wewe utavaaa pampers zako? Pointing at my pads the time na try kumvalisha pampers (Mum, will you also wear Pampers? Pointing at my sanitary pads as I try to put him in his diapers)" added another mum.
READ ALSO: Sad! Man who was in a loveless marriage marries another woman but she dies in an accident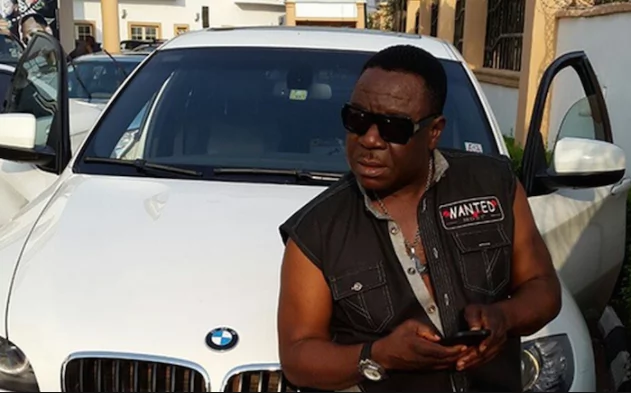 READ ALSO: Photos: 5 times Akufo-Addo didn't look overweight as reported by New York Times
17. "Mum huyu ni nani (Mum, who is this?)"
16. "Mine was like 'Mum your have a big stomach like a pregnant woman. Are you getting a baby too?' Gosh I felt embarrassed, I started sit ups that very evening" said one mum.
15. "My daughter asked her dad why I scream at night shortly before I got to the bathroom," narrated another mum.
14. "My daughter used to cry every time she saw me vomiting in the toilet when I was pregnant, saying I might vomit the baby and flash it. She preferred I use the sink".
13. "Mummy, where did I come from?" asked a child once.
READ ALSO: 4 most handsome ministers in Ghana today
12. "Mum wewe unapenda kusema Mungu ni mkubwa sana, kwani Mungu akiwa mtoto mdogo alikuwa anakula chakula mingi sana?( Mum, you like saying that God is big, when God was a baby, was he eating a lot?)" said another kid.
11. "Mum na mtoto anaingiaje kwa tumbo ndo azaliwe? (How do babies get inside the tummy so that they can be born?)"
10. "My 5 -years-old daughter once asked me 'mbona hatukai na ****na vile nampenda mum na anatupenda (Why doesn't daddy live with us? I love him and he loves us)
9. Referring to pads: Aunty anatembeanga na mkate kwa bag yake na hakuli... (Auntie walks around with a loaf of bread (a packet of pads) that she never eats)
READ ALSO: Maame Serwaa's new look has everyone smiling (Photo)
READ ALSO: Fake soldier busted after duping 10 people in enlistment scam
8. "Eti mum wewe utawahi zeeka? (Mummy, will you ever grow old?)" asked another curious kid.
7. "Mum nikikufa utalia (Mum, If I die will you cry?)," another kid shocked the mum.
6. "Mbona kwa class yetu ni mimi tu sina brother au sister. ( Why is it that in my class I'm the only one without a brother or a sister?)"
5. The worst! Mum utaolewa lini (Mum, when are you getting married?) S/O to single mums though...
4. "My kid saw that our house help had cut her hair, asked her if she is male or female," wrote an embarrassed mum.
READ ALSO: Cristiano Ronaldo reveals why he left Manchester United for Real Madrid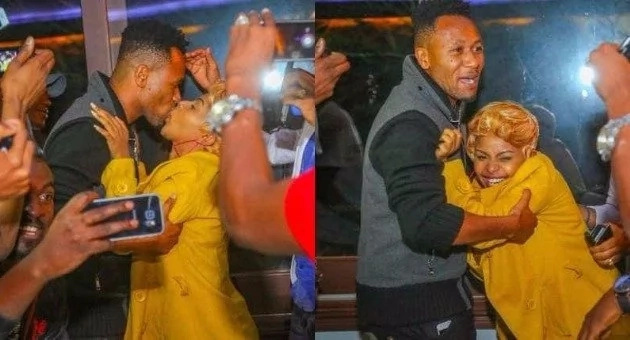 READ ALSO: MzBel is convinced Ghanaians now find her "boring"
3. "Wangu aliniuliza 'kwa nini mum mnalala na baba? Baba Ni bro yako? (Mine asked me, 'Mum why do you sleep in the same bed with daddy? Is he your brother?)," added another embarrassed mum.
2. Mum Sponsor ni nani ( Mum, who is a sponsor?)
1. Mum mbona munapenda lock bedroom yenu asubuhi ( Mummy, why do and dad like locking your bedroom in the morning?)
Source: Yen.com.gh