- Manjeri Mukyala was disabled by polio as a child
- She fell pregnant at the age of 17 but the man disowned her and the baby
- She had four more children with two other men but they were only using her
A 59-year-old Ugandan disabled mother has shared how she had to raise five children almost singlehandedly after being used and dumped by three men.
Manjeri Mukyala was left disabled by polio when she was a child because her parents could not afford to take her to a distant immunization centre.
An able-bodied man preyed on her vulnerabilities as a 17-year-old naive and disabled girl. However, he disowned her and her baby when she fell pregnant.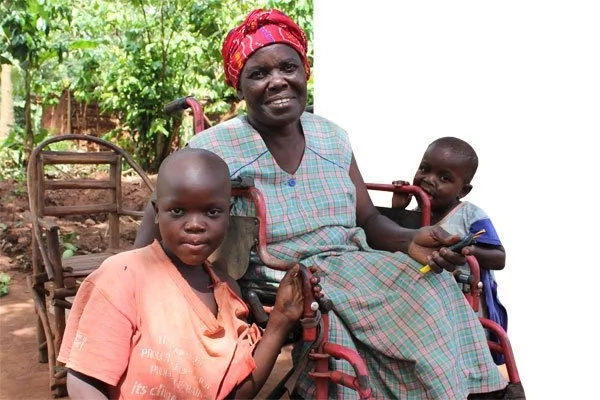 Another man similarly took advantage of her and she had two daughters with him in 1982 and 1986. However, he never wanted to be seen with her and passed away without doing much for their children.
A third man did the same and she had two more children with him. They are now aged 18 and 21 but the man is hardly ever involved in their lives.
READ ALSO: Women are not weak! Mother shares how she remained strong during her daughter's difficult birth
Speaking to Daily Monitor, Manjeri said: "It is when they are with other people that they remember your disability. But when they are with you, you are the greatest woman under the sun."
READ ALSO: Sizzling! Serena Williams looks stunning just a month after giving birth - and it's for a good cause
She is now involved in counseling and other programs to help vulnerable and disabled people around Kamuli District.
She is also part of the USAID-funded Agriculture for Women with Disabilities Activity (AWDA), which aims to improve their food security.
Source: Yen.com.gh