- Monika Shahi Nath was born a boy but always knew she was a woman
- She has become the first transgender person to get formally married in Nepal
- The country is slowly accepting transgender people
A 40-year-old transgender woman has become the first transgender person to formally get married in Nepal.
Monika Shahi Nath got married to her 22-year-old boyfriend Ramesh Nath Yogi in a colorful wedding ceremony earlier this year.
She was born and raised as a boy but has now been accepted as a wife and daughter-in-law.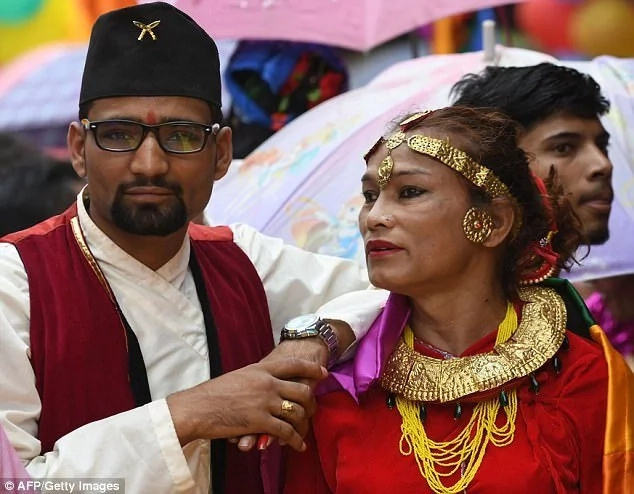 In an interview, she said she feels "happy and blessed" for them to be accepted as husband and wife in a country where many transgender people are afraid to come out.
She said: "I never dreamed that one day I would be someone's wife, that I would be loved as a daughter-in-law."
READ ALSO: Isn't she pretty enough? Images portraying Rihanna as white sparks total rage on social media
Growing up, she always felt different. She said she always wanted to sit with the girls and was fascinated by women's clothing. She began wearing women's clothes in her twenties.
Although she was initially afraid to come out to her family, she eventually did and they accepted her.
READ ALSO: Meant to be together! Couple marries 9 months after groom was paralyzed in swimming accident
She is now an activist for transgender issues in her country.
Nepal has enacted a series of laws giving recognition to transgender people. They now have a special category named "O" to signify their gender in official documents such as passports.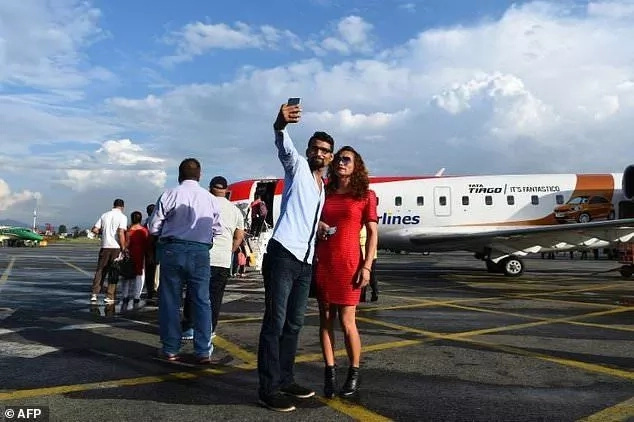 Watch a related video below.
Subscribe to watch new videos
Source: Yen.com.gh