- Elizabeth Atukunda is just 11 years old
- She recently shadowed Uganda's police chief for a whole day
- She said she hopes more women would rise to higher ranks in the police force
An 11-year-old schoolgirl recently got the chance to shadow Uganda's chief of police for a whole day to understand the nature of his work.
Elizabeth Atukunda was among hundreds of girls taking part in the International Day of the Girl, which seeks to advocate for equal opportunities for women around the world.
In an interview with the BBC, Atukunda said it was a busy day. The police spokesperson and the head of traffic gave her progress reports on their activities.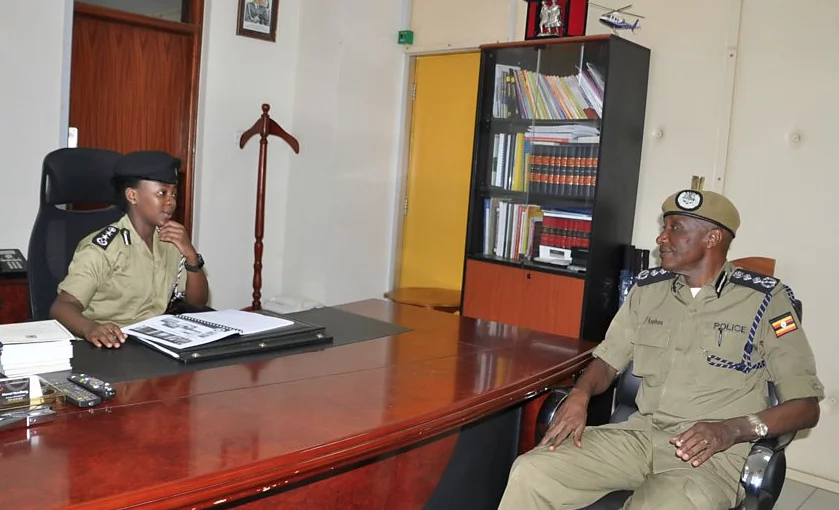 She took part in traffic operations along streets in Jinja to ensure drivers had their licenses and their cars were in good mechanical condition.
She was part of a team of officers that received complaints from members of the public and attempted to address them.
READ ALSO: Commendable! Entrepreneurs set to open store for breast cancer survivors
Atukunda said she wanted to spend the day with the police to help highlight gender disparities in the police force and to show that women can also become high ranking officers.
READ ALSO: Inspiring! Dedicated teacher who taught learners under a tree for 20 years finally gets a classroom
She hopes to be a chief of police one day. She said: "It is my daily prayer that when I grow up, I can get a job [through which] I can inspire not only the people of Uganda, but also people worldwide."
To listen to her interview, click here.
Source: Yen.com.gh