- If you were born in the year 2000 onward, this article will serve to remind you to bow whenever you come across a 90s baby and beyond
Brace yourselves 90s babies, you're old. Old as in there is a 17 year old who was born in 2000....just the other day!
Well, this is a Throwback Thursday trip down memory lane for all the 90s and beyond. Remember to not laugh so loudly, OK? Let's go...
1. Your folks owned a black and white Great Wall of China TV. Yes, 2000s, that was the name of the TV and there was no such thing as a remote control. That was how we kept fit, walking up to it to change and tune it to your liking.
READ ALSO: Defying odds! Diandra Forrest becomes first albino model to front major beauty campaign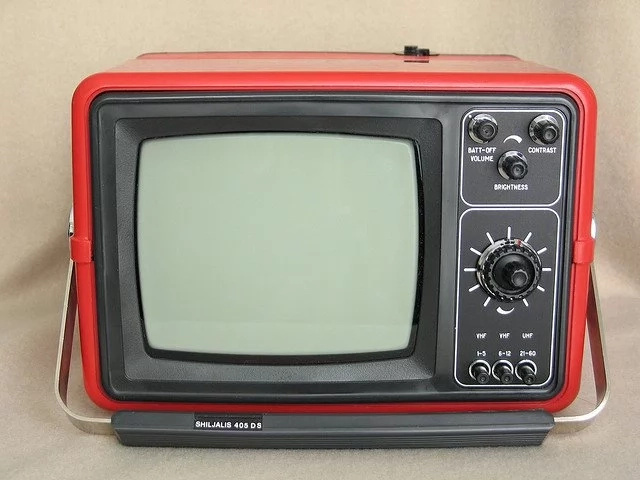 READ ALSO: Commendable! Entrepreneurs set to open store for breast cancer survivors
2. The only available TV station was Kenya Broadcasting Corporation (KBC) and everyone watched Passion, Bold and the Beautiful and was it Days of Our lives? Google them 2000s.
3. Your mother knitted all your woolen sweaters, sometimes with wool of different color. And it wasn't just for the kids, her husband had quite a few in his closet that you probably inherited as well.
4. There were no mobile phones and the only available telephone booth was at your shopping center or a corded phone in your house. You had to agree with a friend at what time you should hover around the phone so you don't literally miss his call.
5. If you answered your mother during an argument, she would tell your relatives you were trying to kill her.
READ ALSO: Inspiring! Dedicated teacher who taught learners under a tree for 20 years finally gets a classroom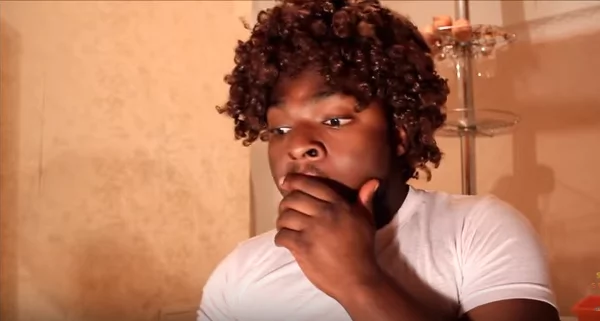 READ ALSO: World's biggest private jet will cost you jaw-dropping Ghc 0,3 billion and it's already out of stock
6. Walking to school without shoes was normal. You even wanted to remain barefoot so you could waddle in water and run through the grass.
7. Bread and sugar were preserved for the visitors to your home, and whenever there were visitors, you were not to be seen or heard.
8. Your mum had a cabinet in the living room where she stashed cups and plates reserved for visitors.
9. You were not allowed to be in the same room with your mothers visitors, not allowed to even look at what they are eating and not allowed to accept anything from the visitors' plates.
READ ALSO: 10 African countries where girls are much more likely to miss out of school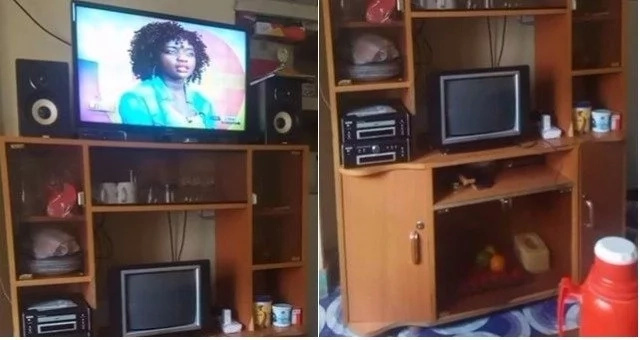 READ ALSO: Samira Bawumia 'slays' in African-inspired clothing as she is conferred with UN top position
10. Your parents gave you a haircut with a pair of scissors and sometimes, your father's beard-shaving razor. For girls, a metal hotcomb heated over a stove would do to straighten out your kinky hair.
11. Your parents would call you from upstairs, downstairs or outside to hand them something that is literally 10 centimeters away from them. Dare to make a snide comment and you would face harsh consequences.
12. You had to call anyone older than you your "auntie" or "uncle." Calling them by their first name was basically a crime against humanity.
READ ALSO: Abrokwah stole my money, slashed my car tyres but the police won't charge him- Afia Schwar cries out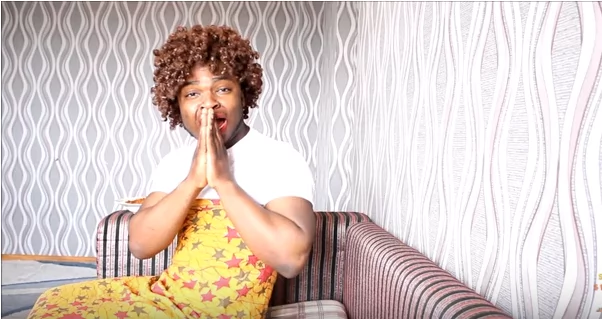 READ ALSO: Cristiano Ronaldo salutes teammates following 2018 World cup qualification
13. Your parents never admitted it even when they were wrong and would beat you up even when it was their mistake. Later, you would be bribed with cake -it was always cake.
14. Your parents always reminded you how they started from the bottom to achieve and get what they have right now- even though you know your family has been well off for the past two generations.
15. For some strange reason, your parents never had money especially when you asked for it. They, however, had money for your siblings.
16. You were always compared to your siblings or neighbor's kids who were doing better than you. This was the worst bit because you'd end up hating the other person even though they did nothing to you.
Source: Yen.com.gh