- 70-year-old granny Elizabeth Cheboin, well known as Chelimo, has become a marathon sensation after participating major athletic races in Kenya
- Chelimo said she started running when she was 60 years by joining athletes in local schools
- Chelimo has participated in 10 km, 6 km and 21 km races
Elizabeth Cheboin, 70, has been participating in marathons in South and North Rift regions for 10 years.
She took up running after seeing a generation younger than her running, forming the basis of her inspiration.
Every morning at her home in Cheborgei in Kericho county, she trains when she has no duties on her tea farm.
READ ALSO: Defying odds! Diandra Forrest becomes first albino model to front major beauty campaign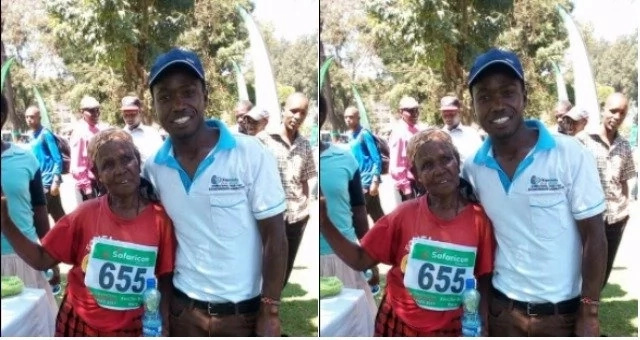 READ ALSO: 16 nostalgic experiences that will only make sense if you were born before 1990
She has participated in 6, 10 and 21 kilometer races, saying this gives her peace, solace and space.
This comes after she begun racing in local school events until she joined elite athletes in marathons.
According to People Daily on Wednesday, October 11, Cheboin said she is not about to give up running despite age catching up with her.
READ ALSO: Inspiring! Watch young girls perform Beyonce's 'Freedom' for International Day of the Girl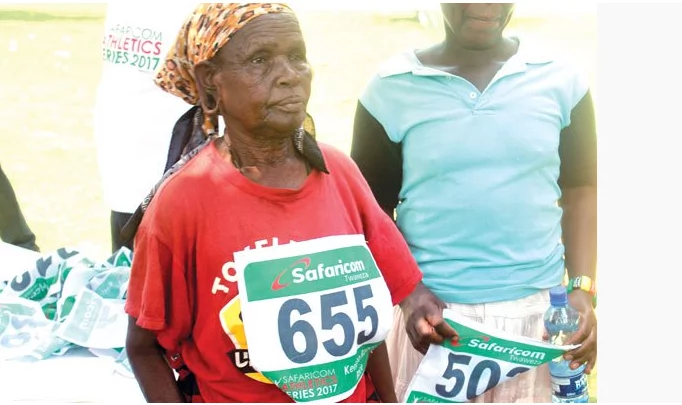 READ ALSO: Rihanna's identical twin sister causes confusion as people struggle to tell who between them is singer
"I will continue running so long as I still have strength. What we are fighting for now is events for the veterans. There should be races for old people too where the organisers will reward the winners with attractive races," said Cheboin.
While she hasn't won any races so far, Cheboin is upbeat in beating her age mates.
"Everyone, the young and old should take up sports because it is a means of livelihood in the modern word. Keeping fit also keeps diseases at bay," concluded Cheboin.
Source: Yen.com.gh