-Heartbroken woman dumps his ex-lover's expensive car inside pool
- The pair acrimoniously broke up while on a date in busy restaurant
- The lady accused his now ex-flame of refusing to support her with cash for business
A 26-year-old lady parked his ex-lover's expensive car inside a backyard pool full of water after the pair acrimoniously split up moments earlier.
Kristina Kuchma, a Russina model, was not happy with his now ex-flame, Guy Gentile, a hunky Wall Street banker, after he abandoned her. So she drove her Ghc425k Mercedes into a pool to make it crystal clear that she was badly hurt by his decision to end things.
"You are a liar," Kuchma raged in a loaded text delivered to Gentile's mobile phone moments after their dramatic split in busy restaurant.
READ ALSO: Joy and relief as conjoined twins are successfully separated in life-saving surgery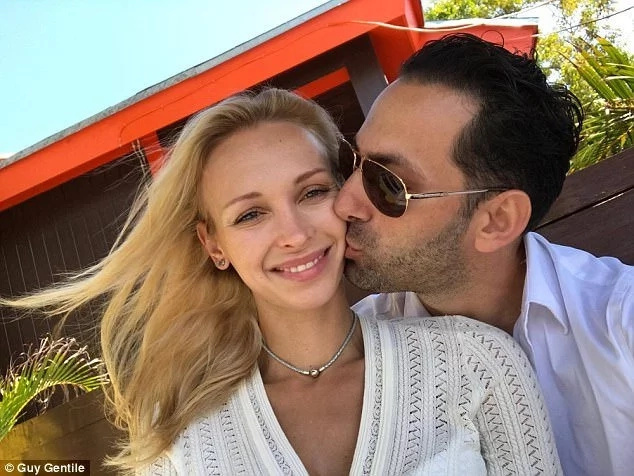 READ ALSO: Dad sheds 23kg to donate kidney to his daughter and give her a chance at life
The born of contention, according to The New York Post, was that Gentile had promised to support Kuchma with business capital only to change his mind.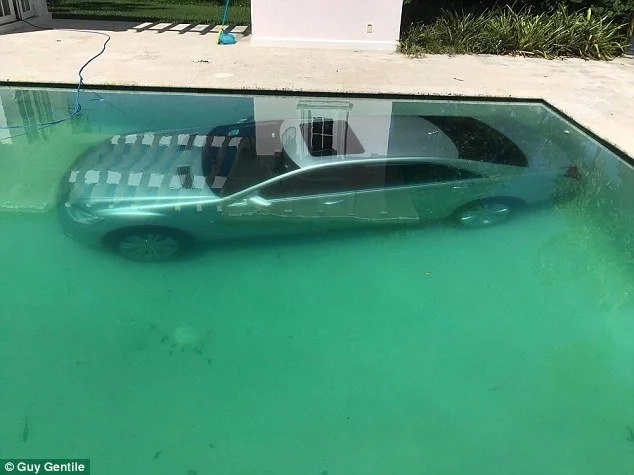 She reportedly wanted Ghc213k for her fresh startup idea, which the boyfriend allegedly agreed to produce. So the pair arranged for a sits-down to deliberate on the weighty matter, but clearly that did not end very well.
"You said you will help me to start a business! Those were your words! Now you want to be an investor? Well investor, I have a surprise for you in the backyard. Start with that investment idea first," Kuchma threatened Gentile.
READ ALSO: Disabled girl whose wish was to meet Brazilian star Neymar finally meets him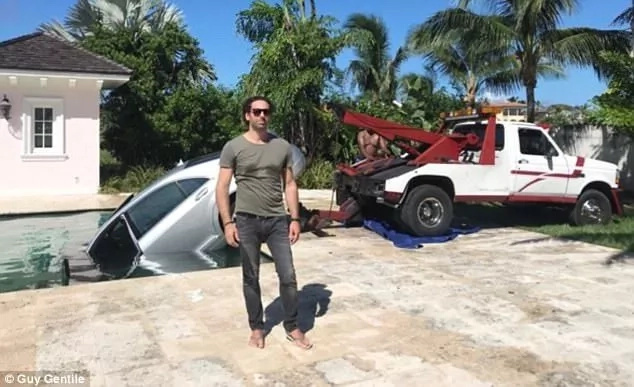 She tongue-lashed him for not keeping his promise. But in response, he told her point-blank that if she was looking for business cash, then he was not the right guy for her. And that is when all hell broke loose.
Kuchma allegedly grabbed a cup of hot green tea and splashed it all over Gentile's face amid heated exchange in a restaurant.
Gentile probably thought Kuchma was kidding when she said a surprise was waiting for him in the backyard. He went to check it out.
"My heart dropped because for a moment I thought she was inside the car. Then I realized she wasn't there and that really pissed me off. I was mad that she could pull something like this after everything I've done for her," says Gentile.
READ ALSO: Aduana beat Sharks to claim Ghana Premier League
To Gentile, Kuchma dumped his Mercedes S400 in the pool because he dumped her.
Jilted girlfriend of hot-shot Wall St. banker parks his $100,000 car inside pool
Subscribe to watch new videos
Source: Yen.com.gh