- A mother shocked everyone when she delivered a 7.1 kilo baby
- The baby boy's weight was measured twice just to be certain
- Prior to the delivery, doctors had informed the mother her baby would be about five kilos. Clearly they belittled the giant boy
A Vietnam mother has given birth to baby boy weighing a staggering 7.1 kilos and nobody could believe it including doctors.
The newborn, named Tran Tien Quoc, was so huge his mother Nguyen Kim Lien asked the doctors at Vinh Tuong district medical center to remeasure his weight just to be sure the scale did not lie. The result was the same.
"When they told us that the baby weighed 7.1 kilos, we could hardly believe it," Tran Van Quan, the boy's stunned and excited dad, disclosed to AFP.
READ ALSO: Couple welcome their first baby after 17 years of childlessness and prayers at TB Joshua's church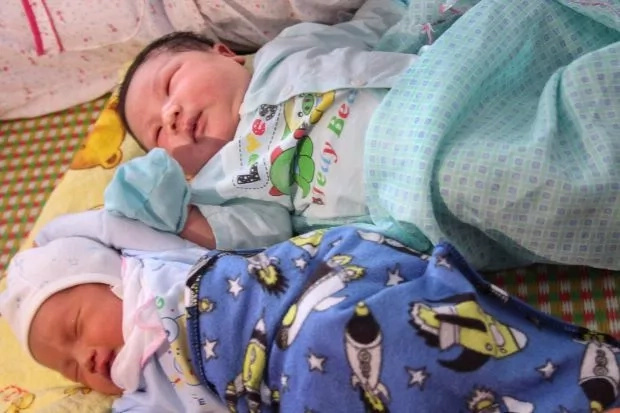 READ ALSO: Ex-call girl who wedded herself helps 200 others marry themselves in colorful sologomy ceremony
Quoc is reportedly one of the heaviest newborns that has ever been born in Vietnam. The last time a baby that huge was born in the country was in 2008 in central Gia Lai province.
READ ALSO: Woman, 28, is desperate to find her mother who left her when she was only 3 weeks old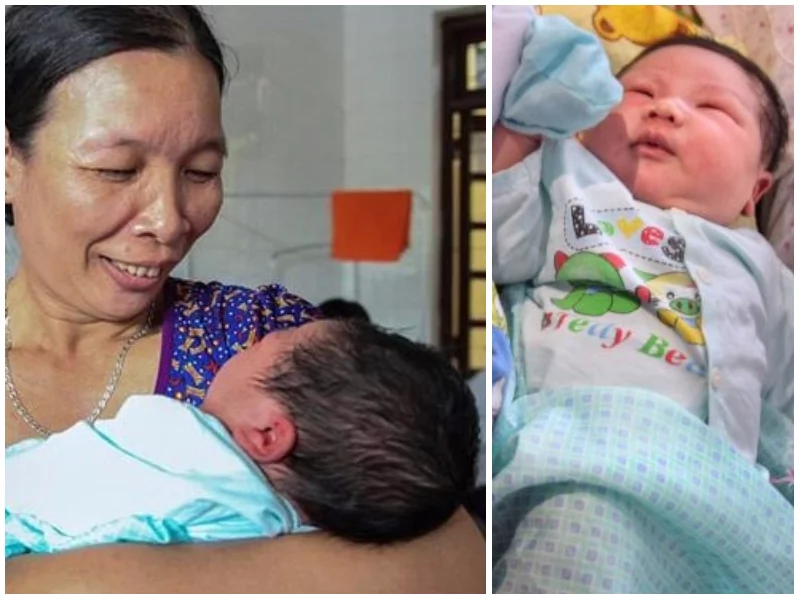 According to Guinness World Records, the heaviest baby ever in the world weighed 10.2 kilos. The baby was born in Italy way back in 1955.
Source: Yen.com.gh