- An adorable video shows twin brothers walking down the stairs hand in hand
- On the last step, one brother jumps down alone, causing his twin brother to cry
- They eventually step down together and hug
Twins are known to have strong bonds with each other and this is all too clear in a video that has gone viral online.
In the video, a pair of twin brothers is seen walking down the stairs hand in hand. However, at the last step, one of them decides to jump down alone.
This upsets his twin brother, who bursts out crying. Realizing his mistake, the brother who jumped reaches out to his twin to show his concern for him.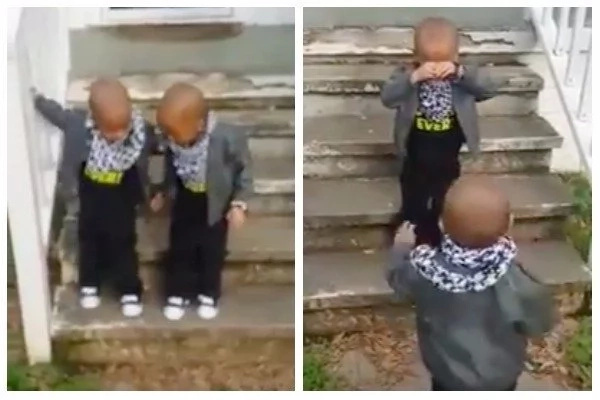 He eventually climbs back up so they can jump down together.
His brother instantly stops crying and after jumping down together, they hug each other in an adorable show of making up.
READ ALSO: Man proposes to his girlfriend at a bar (photos)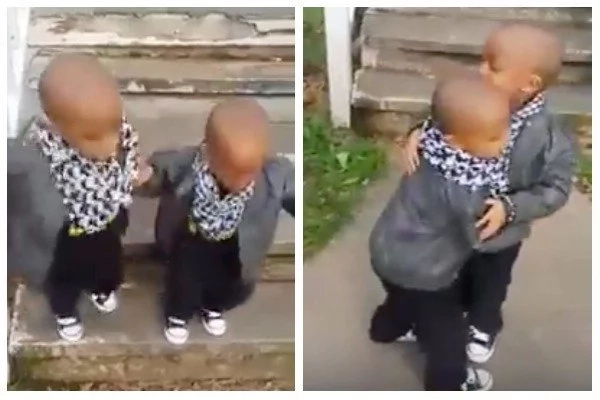 Their small misunderstanding is immediately forgotten and the two are seen running and jumping around excitedly.
READ ALSO: Mother gives birth to 7.1 kilo baby, tells doctors to weigh him again
The video has gone viral online, garnering more than 3.9 million views on YouTube.
Twin Cries when Brother Goes Down Stairs without Him.
Subscribe to watch new videos
Source: Yen.com.gh