- Matrick Sibusiso Mbhele is a freight company driver
- He trained to be a lifeguard after floods washed away his home when he was 10
- He recently rescued 16 people trapped in floods in Durban, South Africa
A South African man has been hailed as a hero after rescuing 16 people who were trapped in their cars during the recent floods in Durban.
A Facebook user named Nicole Alisha shared photos of Matrick Sibusiso Mbhele risking his life to wade in waist-high floodwaters to pull out trapped people.
Nicole wrote: "Before the police arrived, this man jumped out of his car, took his clothes off (in the freezing cold) to help an elderly lady – who was obviously stressing the f out – and helped her to safety."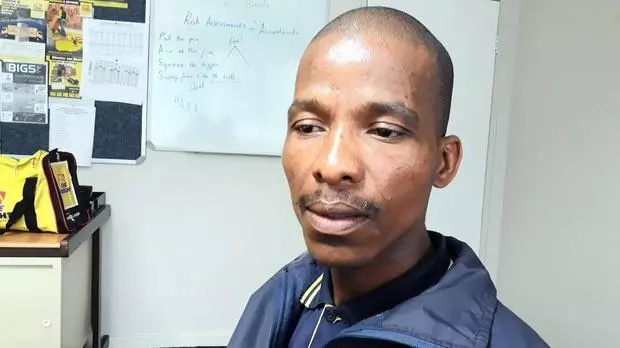 In an interview, Mbhele said he decided to be a "friend of the water" when floods washed away his home when he was 10 years old. He trained as a lifeguard and volunteered for a while.
Although he now works as a freight company driver, he has never forgotten his training, which he put to heroic use during the floods.
READ ALSO: Adorable! Boy cries when his twin brother goes down stairs without him - and then they make up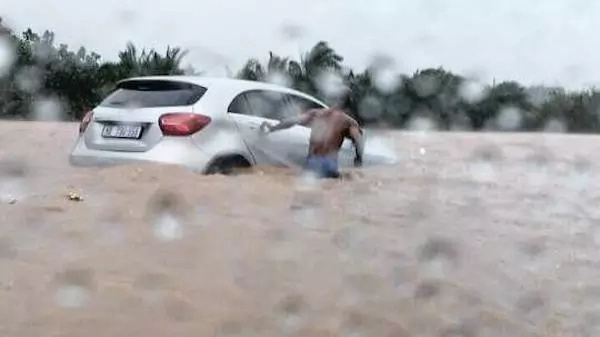 After saving the elderly lady and two others, he saved 13 more people in a minibus. He said: "I started with the kids. They were crying. They were too big to pull out the windows, so I had to open a door."
READ ALSO: Man proposes to his girlfriend at a bar (photos)
His employer, Martin Memela, praised him: "He was so brave to risk his life to save others. I hope everybody learns from these actions."
Source: Yen.com.gh