Manchester United mark 61st anniversary of Munich Air Disaster
It was February 6, 1958, when 23 people suffered fatal injuries in Manchester United's saddest day in its rich history — the Munich Air Disaster.
Eight players and three staff members of the club lost their lives when travelling back from a European Cup tie against Red Star Belgrade.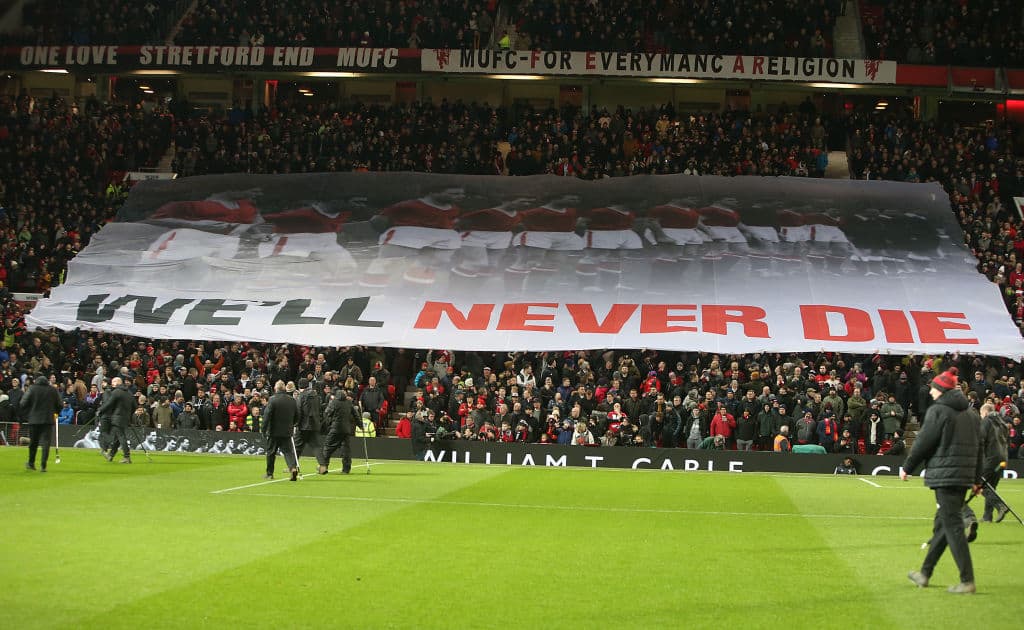 READ ALSO: Cristiano Ronaldo celebrates 34th birthday teaching 1-year-old son football skills
According to Manchester United's official website, fans will gather around the Munich memorial plaque at Old Trafford on Wednesday, February 6, to pay tribute.
The Red Devils also changed their social media profile pictures to a clock in remembrance of their fallen comrades.
Speaking to MUTV, interim manager Ole Gunnar Solskjaer recalled how his father — then 14-years-old — told him how the whole world was shook to hear the news that reached him while back home in Norway.
"My dad was 14 when it happened and he tells me about how he got to know about it back home in Norway, watching it on the black and white TV screens," he said.
"It's a sad day in our history, but it's a day that we'll always remember. I think it's so important because it's such a big part of our history. That day will be in our history forever," the caretaker manager said.
READ ALSO: Meet the Ghanaian amputee footballers who are lifting the flag of Ghana high in Turkey
Furthermore he encouraged new supporters to learn about the history of the club.
"Its quite a few years ago now and the new supporters coming through must learn about it and the history of it," Solskjaer said.
YEN.com.gh earlier reported that Nantes players paid an emotional tribute to former teammate Emiliano Sala, who was on board a light aircraft that vanished over the Channel Islands on 21 January.
The Stade de la Beaujoire - Louis Fronteneau was filled to capacity with emotional fans branding Argentina and Nantes colours, as well as images of the former striker.
Source: YEN.com.gh