Ex-Somali refugee and Palestinian immigrant become first Muslim women in US Congress
Two Muslim women with stories of underprivileged upbringing have risen to be congresswomen in the US House of Congress. They are Rashida Tlaib and Ilhan Omar.
Voters in the United States (US) went to the polls on Tuesday, November 6, to vote in midterm elections that will help define the fate of President Donald Trump's first term in office after two years.
Elected in a Minnesota district was Ilhan Omar, once Somali-refugee, and on the night, she became one of the first Muslim women elected to US Congress.
According to the former refugee, President Trump's "politics of fear" motivated her to get in the race, Aljazeera reported on Wednesday.
READ ALSO: Delay tells Manifest how she wants to be loved and people want to know more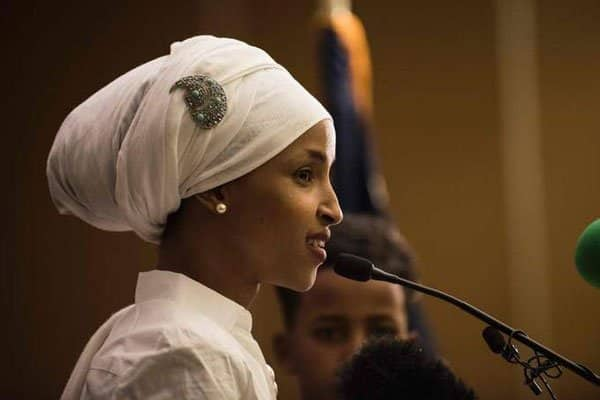 Omar, who arrived in the US at the age of 14 after fleeing civil war in Somalia and lived in Kenya's Dadaab camp.
She said her political life began attending local Democratic Farmer Labor party caucuses with her grandfather after arriving in the US.
Omar, the first Somali-American Muslim to be elected to the Minnesota legislature or any elected office in the United States, is also part of a historic wave of women looking to clinch higher.
Palestinian-American Rashida Tlaib was another Muslim woman elected to the US Congress.
The 42-year-old was born in Detroit to Palestinian immigrant parents.
READ ALSO: We tried to stop Number 12 by paying $100,000 - Nyantakyi's wife
She made history in 2008 by winning a seat on the Michigan state legislature, becoming the first Muslim woman to do so.
Her campaign platform included pledges to secure a $15 (KSh 1,528) minimum wage, preventing cuts to welfare programmes, as well as stopping tax relief to large corporations.
Xandy Kamel Interview on Star Gist| #Yencomgh
Subscribe to watch new videos
Want to be featured on YEN.com.gh? Send us a message on our Facebook page.
Source: YEN.com.gh