Artsy woman turns trash to treasure by upcycling tyres into furniture
- Olabanke Banjo is the CEO of Cyprus45factory which recycles old tyres into beautiful furniture
- She is passionate about protecting the environment by recycling waste materials
- Olabanke is an inspiration to women in her community who are interested in male-dominated industries
Olabanke Banjo upcycles waste materials transforming them into beautiful products. The Nigerian woman is an incredible example of Africa's innovation and creativity and is making great strides as an entrepreneur and the CEO of the furniture manufacturer, Cyrus45factory.
Cyrus45 uses old tyres to make lovely furniture for homes and offices.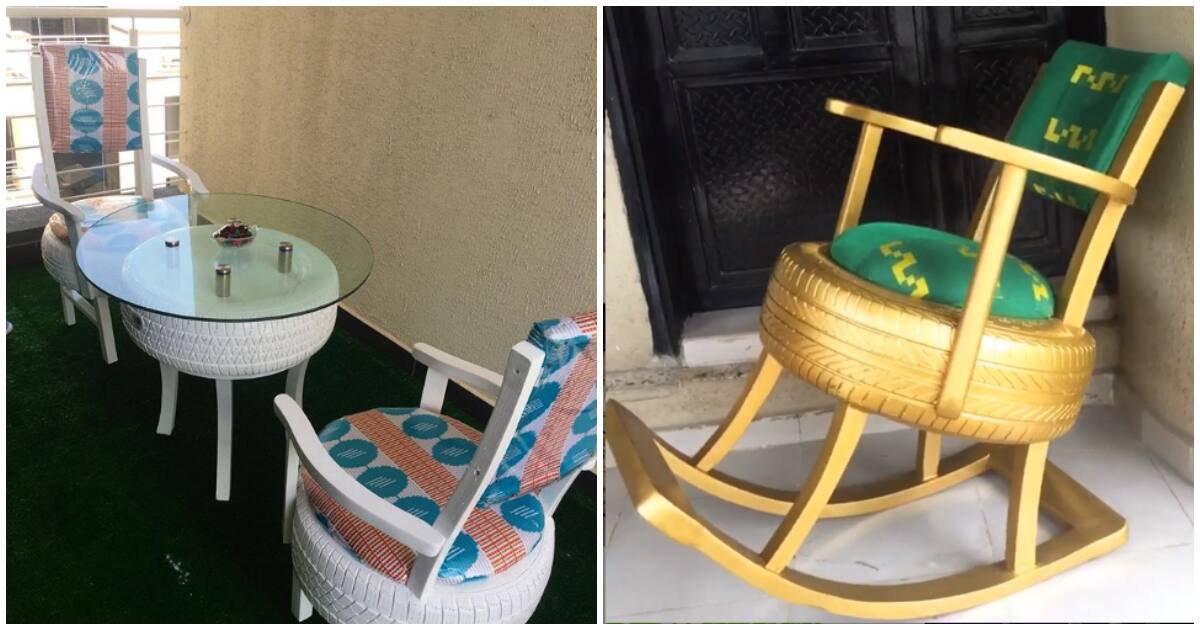 Olabanke's products are not only a great way to help clean up the environment and reduce carbon emissions, but are also elegantly designed and chic. Her unique designs feature a stunning African flavour and modern touch which sets her work apart from mass-produced retail furniture, found YEN.com.gh.
Reducing pollution from burning tyres and manufacturing new products is important to Olabanke, who quit her job to pursue her passion of recycling waste materials.
Olabanke's story is an inspiration for other woman in her community who are motivated to pursue their interests in industries that are conventionally male-dominated, such as welding or carpentry.
She is not just a designer, but takes a very hands-on approach in making the furniture.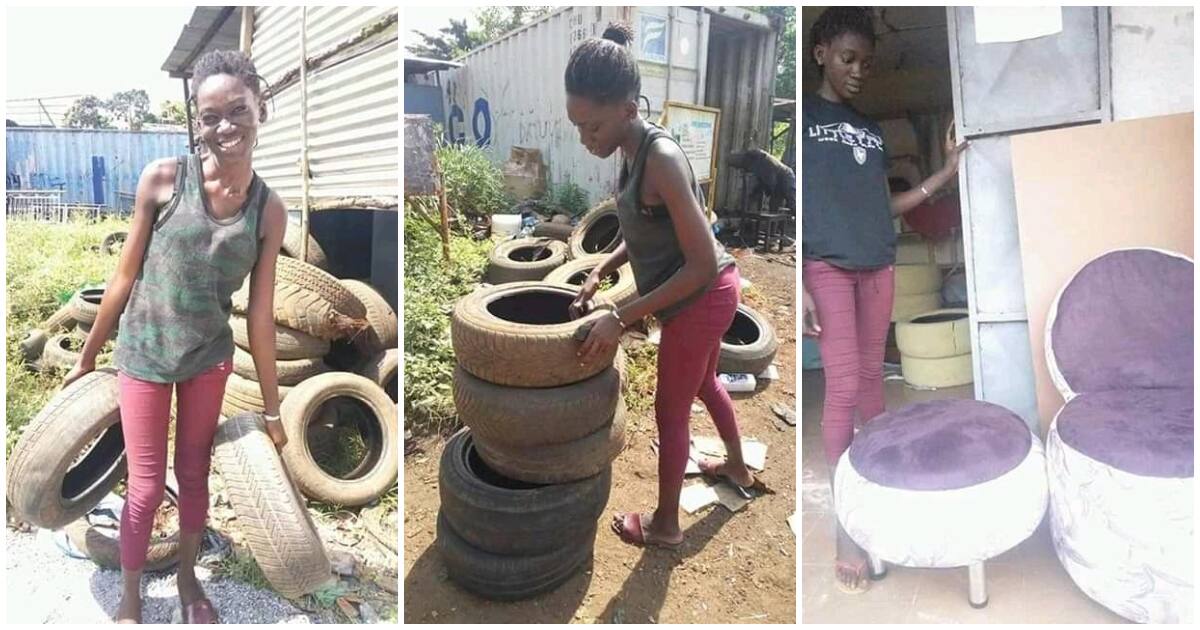 READ ALSO: Meet the Ghanaian musician who has been handicapped after an accident
Olabanke can easily source her materials from the side of the road and drivers who need to replace worn tyres on their vehicles. She can easily get tyres form landfill sites and vulcanisers.
Upcyling waste materials into new beautiful products is not only a great way to make trendy furniture and designs. Upcycled products, from furniture to art and even jewelry, is an important industry which contributes significantly to climate action and the informal economy.
Vocations such as waste picking and recycling plastic and tyres helps provide a source of income for unemployed people who can sell they waste material they collect to creative entrepreneurs, such as Olabanke, to transform into useful and gorgeous products.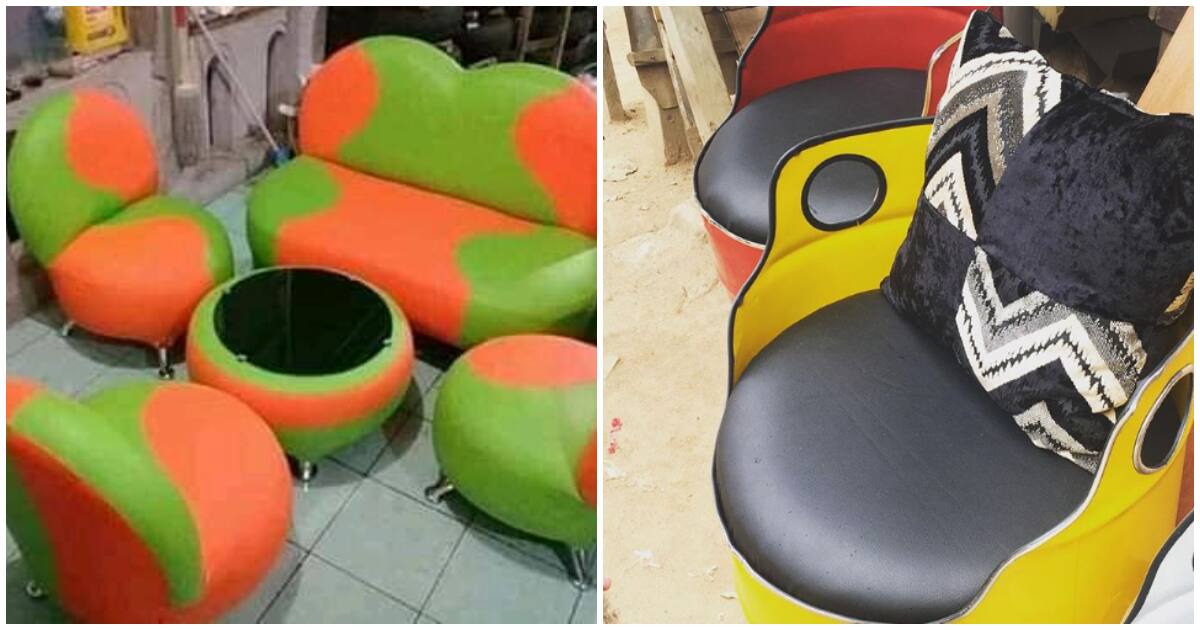 Yenkasa: What Do You Think About Prophecies? | #Yencomgh
Subscribe to watch new videos
Click here to get the latest exciting English Premier League news. Get match highlights, reports, photos & videos all in one place.
Source: YEN.com.gh