African man, 27, creates small-scale tank using scrap metal
Abdullahi Mohamed Ali, a 27-year-old Somalian engineer, wowed social media users after a video was shared of his ingenious creation.
According to aljazeera.com, Ali became a national superstar after he engineered a fully functional 'tank' using scrap metal.
Ali said he told the country's youth that it was possible to open factories and manufacturing companies.
"If we stand united we can really do extraordinary developments in our beloved homeland," he was heard saying in the clip.
READ ALSO: Widow loses life savings to termites after hiding money under firewood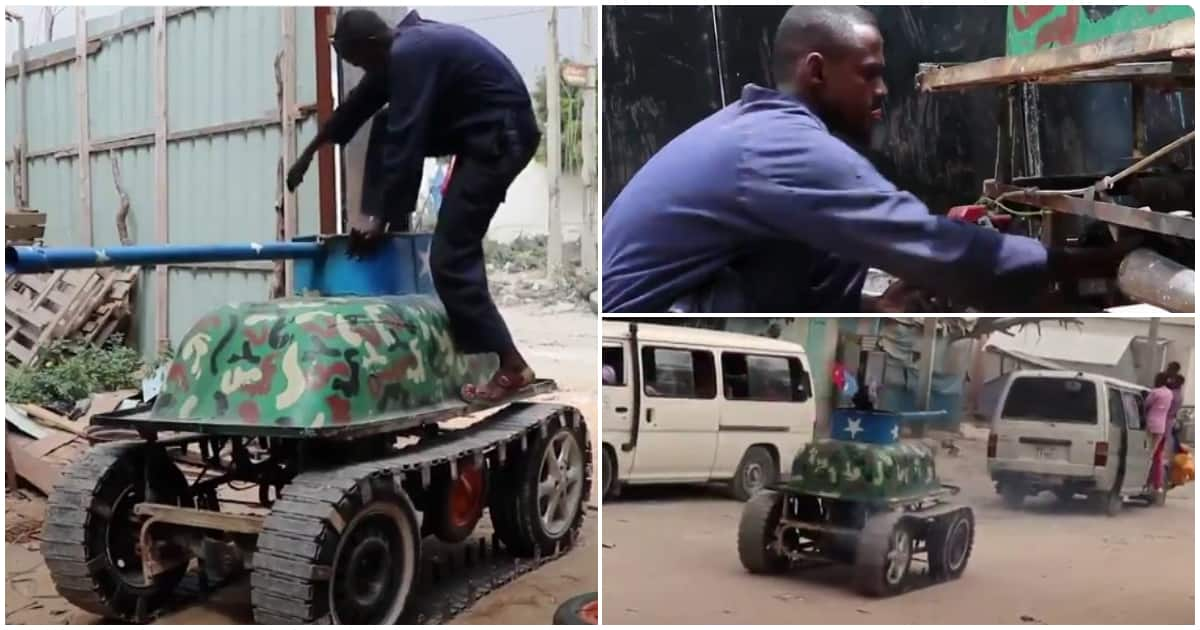 YEN.com.gh learned the 27-year-old father of three used to worked as a ship operator between his home country and the United Arab Emirates.
However, in 2015 Ali quit his job to pursue a career as a mechanic. He started off by learning the basic principals of mechanical engineering. Ali dreamed of designing and building his own vehicles.
As to why he opted to build a tank, Ali said he's a citizen of a country that had a large military influence in East Africa.
Ali said the country used to be strong on the African continent and he wanted to show the world they still have "consciousness".
"And I want to show the world we can build battle tanks as Russia did," he added.
Take a look at his story below:
Source: YEN.com.gh