13-year-old boy gifts mother a car - "I am so proud of my son"
After what seemed to have been a terrible week for a hard working mother, she found herself at a loss for words and deeply moved by the love and generosity of her 13-year-old son. Krystal June Preston's son, William, bought her a car hoping to make her life a little easier.
"The last couple of weeks have literally been hell-filled with so many tears, anger, confusion and heartache. Today I got the shock of my life," she wrote on social media, after a heartwarming reminder of how precious life was.
William had been doing some work for a woman who gave him the old car as payment.
"I was handed the keys and paperwork to the car... We got into the car and it started right up and off we went," wrote Krystal, remarking that she was shocked and crying her eyes out at the time. She says it took a moment to realise that they weren't joking and the car was really hers."
Krystal is extremely proud of William, who works hard mowing lawns and cleaning yards to make money. "I am so proud of my son. He is such a good kid. He may have his days but what 13-year-old kid do you know that buys his mom a car?"
READ ALSO: McBrown drops the name of her baby after showing off girl's customised fashion items (video)
She praised the teen's big heart and expressed her love and appreciation for him.
Facebook user, Kim Daniel, wrote:
"William Rabillo you are full of surprises. And this one is a pull at the heartstrings kinda surprise and left me speechless. You are an amazing young man. Super proud of you."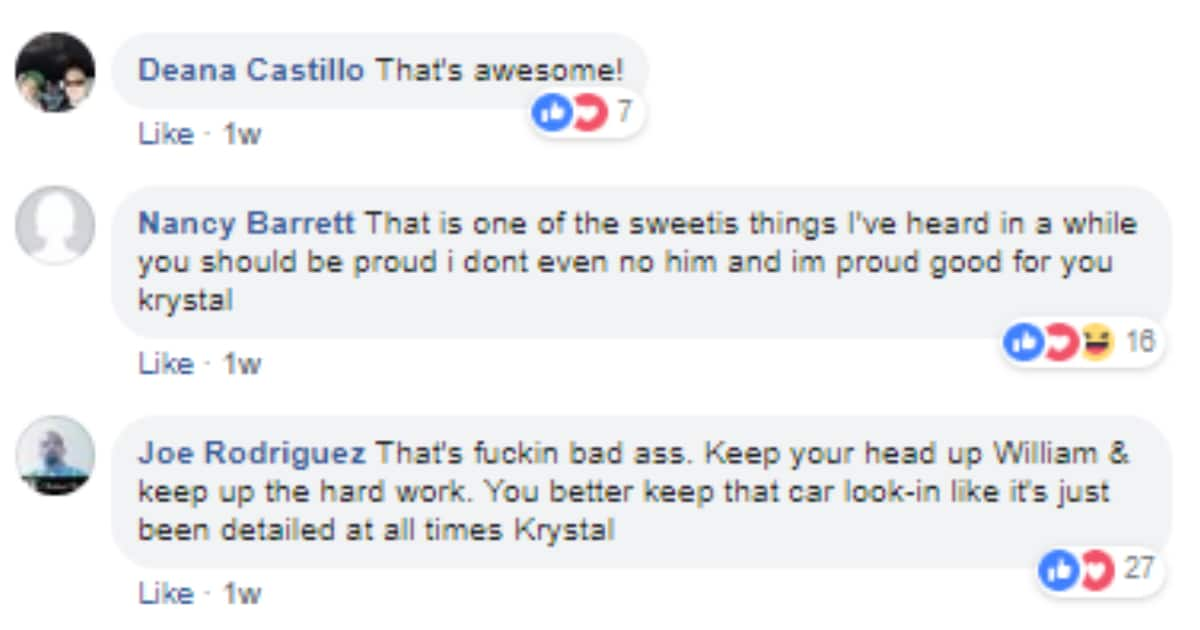 Enjoyed reading our story? Download YEN's news app on Google Play now and stay up-to-date with major Ghana!
Source: YEN.com.gh