- A Nigerian man reportedly beat his pregnant wife into a coma
- It was gathered that the woman was eight months pregnant when her husband beat her up
- The fight allegedly started after the woman was seen arguing with her brother-in-law
YEN.com.gh's sister website in Nigeria, Legit.ng, has come across the sad story of a woman who was beaten to stupor by her husband.
The woman, identified as Bimbo, who is 8-months pregnant, had reportedly gone into coma state after the incident.
The woman's sister identified as MamaJazz had taken to social media to expose and threaten the man.
READ ALSO: Pastor Mensa Otabil admonishes Christians to apply selected scriptures more sensibly
She shared photos of her sister, Bimbo, with her husband on Instagram.
MamaJazz had threatened to kill the man if anything happens to her sister who was in a coma at the time she reported the incident.
Happily, she later shared another post claiming that her sister had gained consciousness.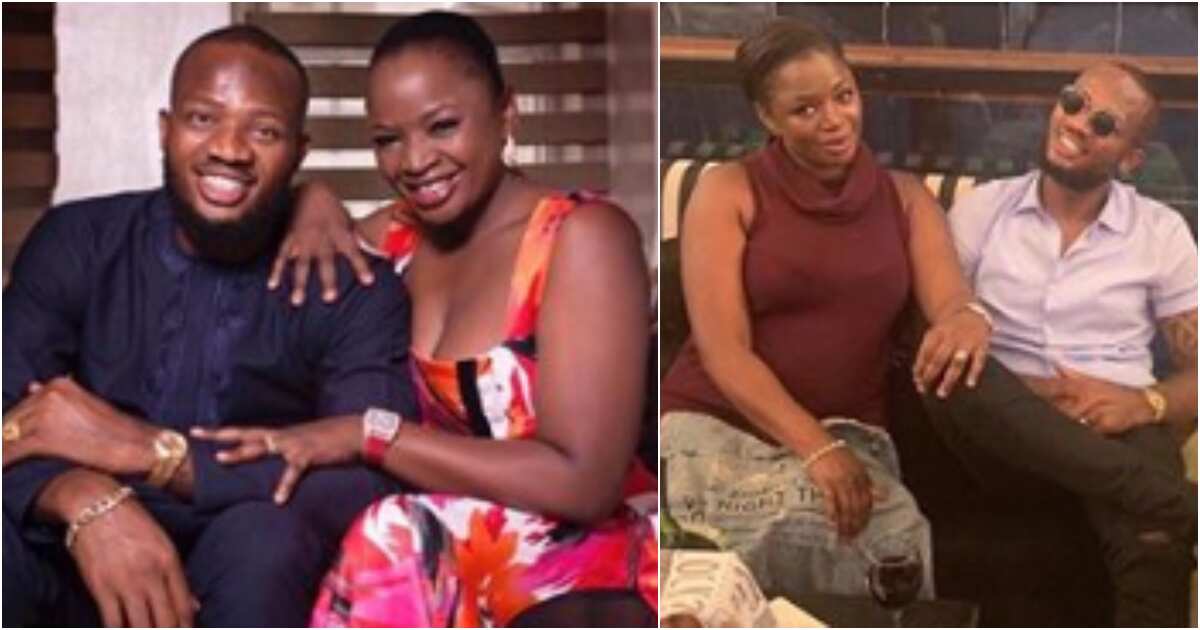 READ ALSO: Fans worry over latest photo of Ahuofe Patri; say she has lost her cuteness
According to MamaJazz, Bimbo is now left with an only option to have a Cesarean Section to give birth prematurely due to the incident.
The reason for his action as really infuriated the family and friends of Bimbo, who have threatened to deal with her husband.
Narrating what happened, MamaJazz revealed that Bimbo was having a misunderstanding with her husband's brother, her brother-in-law.
According to her, the misunderstanding escalated into a heated argument which attracted her husband's attention.
However, much to her disappointed, her husband supported his brother, and landed a hefty slap on the face of his pregnant wife, leading to a fight.
It was in this process that she was battered on her face with bleeding lips, causing her to go into coma.
READ ALSO: Funny Face reveals names of his twin girls as he flaunts them in beautiful video
Bimbo, who has now gained consciousness, has confirmed the claims that her husband had beaten her.
She added that he pulled off her braids and shared photos of herself as evident.
Read post below: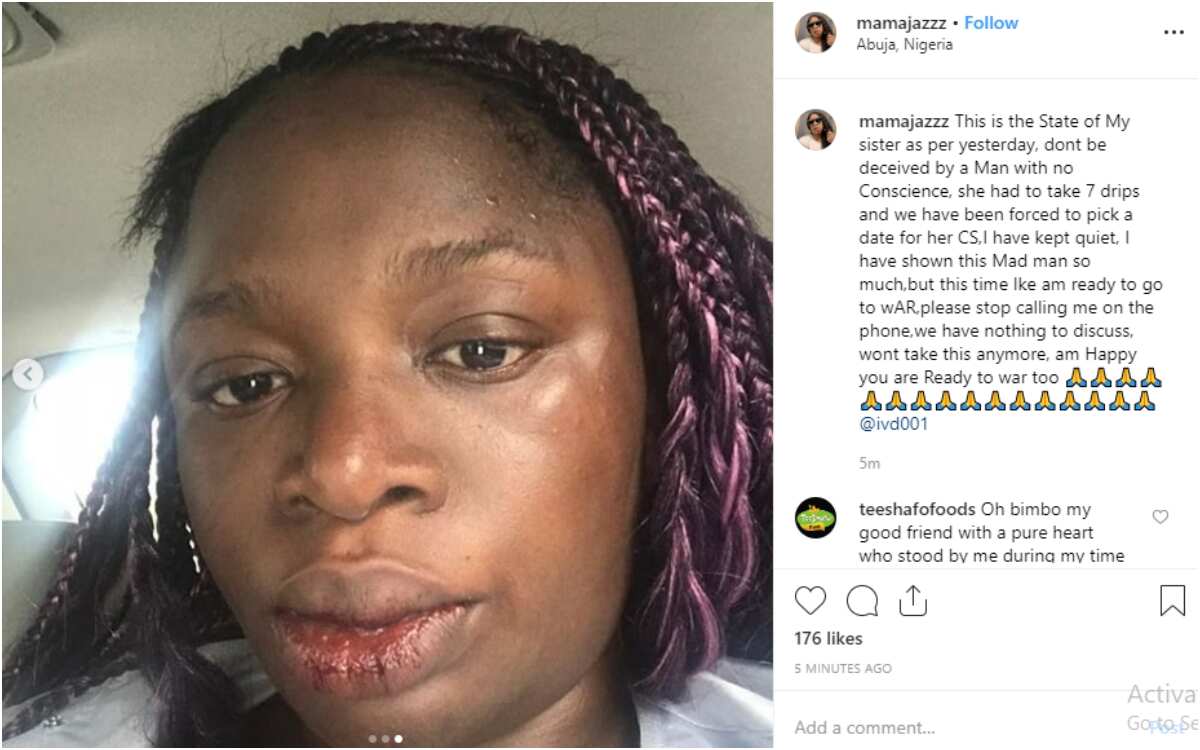 READ ALSO: Ablakwa pays final mock fees for 1,920 BECE candidates
Meanwhile, checks by YEN.com.gh revealed that this is not the first, second, or third time that Ogbonna has been his pregnant wife.
Bimbo's friend identified as Irene, who commented on one of the many posts revealed that it was the sixth time Ogbonna was beating Bimbo, who she described as a kind-hearted person.
She revealed that Bimbo has shown that she loves her husband and was willing to forgive him on many occasions, therefore, it is bad for the husband to keep repeating this inhuman act.
"This is like the 6th time you beating Bimbo even with her pregnancy. Don't know why she loves you this much to be taking all you do to her. After beating her you will drag her to club, last time I saw her in the market so lost in thoughts."
"You want to make her a total house wife. Woman that suffered with you all the way from Badagry to Island. You can't cherish her and she will carry you on her head like egg and still be singing your praises. Better do better and maker her happy," Irene wrote.
READ ALSO: Girls Cot: Genevieve, Omotola, Ini Edo, Uche Jombo and Rita Dominic reunite in new trending photos
Yenkasa: Should Stone Bwoy and Shatta Wale be pardoned for their conduct?| #Yencomgh
Subscribe to watch new videos
READ ALSO: Regina Daniels' mum dances excitedly as her daughter gets initiated into womanhood (video)
Have national and human interest issues to discuss?
Know someone who is extremely talented and needs recognition?
Your stories and photos are always welcome. Get interactive via our Facebook page.