A Nigerian guy on Twitter, @Eric_Tc24, has got online users talking after recounting an unbelievable story of how his sister saw her Nokia 3310 still switched on after 12 years.
In the said tweet, he claimed that his sister misplaced the Nokia 3310 phone back in 2006, but when she traveled for Christmas last year 2018, she found the phone in a corner in her room. And the part that got everyone talking is, he claimed she met the phone still switched on after 12 years with one bar of battery.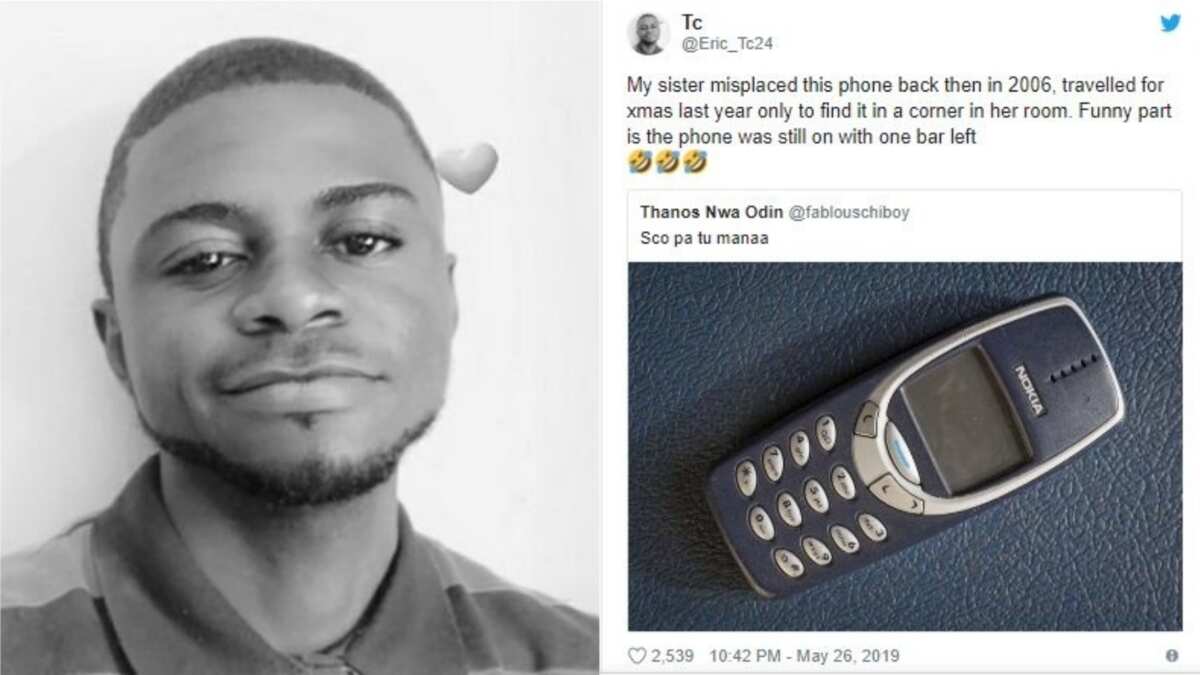 READ ALSO: Lady who graduated with 3rd class admits she employs 1st class graduates and pays them
T has thrown @Eric_Tc24's followers on Twitter into serious debate. Some are calling him the king of lies for the story which they all think it didn't happen. See the tweet and reactions to it below:
PAY ATTENTION: Read best news on Ghana's #1 news app
READ ALSO: Millionaire sees boy learning under streetlight on the net; flies to go build him a house
Do you have a life-changing story you want us to publish? Please send it to us now on Facebook.