From orphan to doctor: Man pursues medical career after mom died
- Dr Nhlakanipho Mkhize had to overcome several struggles to realises his dream of becoming a doctor
- Dr Mkhize wanted to help others after he found his mom's death certificate and he knew she did not get the care she needed
- However, it was not until the age of 28 that he got the opportunity to study towards a degree in medicine
Today, Dr Nhlakanipho Mkhize is a practising physician who is living out his dream of helping people get the best possible health care. However, his journey was far from easy and Dr Mkhize had to work hard to get where he is today.
At the age of five, Mkhize's mother died as he slept next to her bed. He and his 10-month-old brother was left in the care of his grandma, whom sold fruit and mats.
According to Times LIVE, Dr Mkhize found his mother's death certificate years later and he knew she did not get the best possible care - so, he decided he wanted to become a doctor and help others.
However, with his grandma's low earnings and the strict criteria for admission nearly made it seem as if he'd never achieve his dreams.
In 1992, Mkhize graduated from high school and he took a shot at enrolling in a degree in medicine. However, his application was unsuccessful and he ended up pursuing a Bachelor of Sciences qualification instead.
READ ALSO: 5 Yaa Jackson photos in which she dressed decently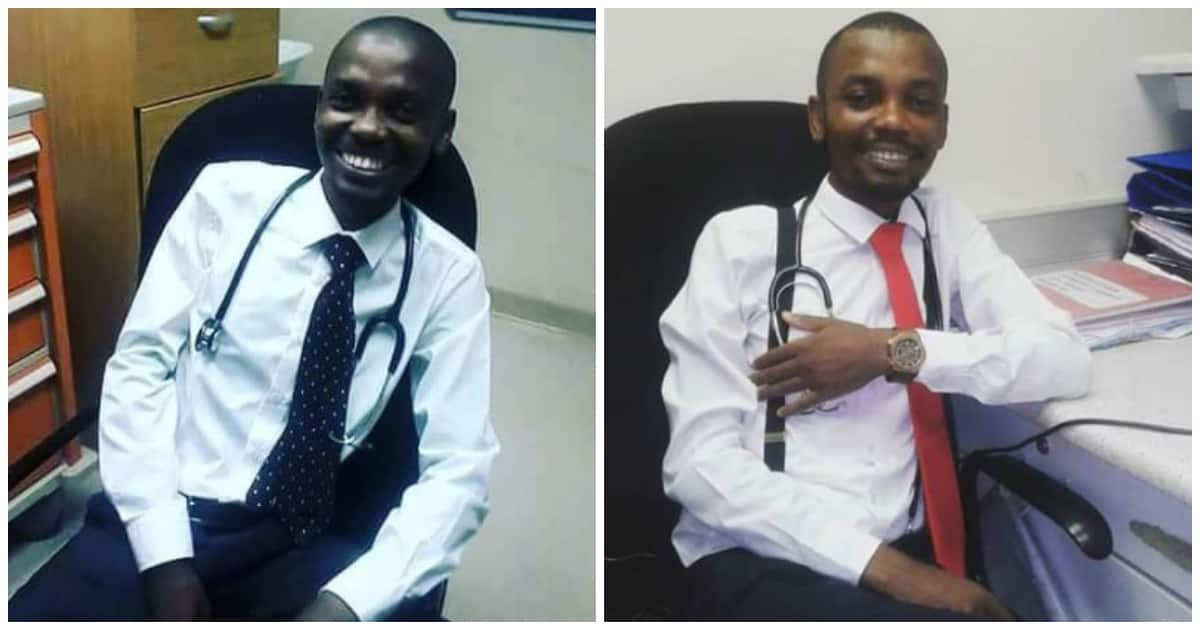 After completing his studies at the University of KwaZulu-Natal on a scholarship, Mkhize's sponsor helped him land a good job as a scientist.
YEN.com.gh learned the job paid well and Mkhize did good for himself, yet his dream of becoming a doctor never went away.
He ended up quitting the job at the age of 28 following a fight with his boss and Mkhize once again took a shot at a degree in medicine.
This time, he was accepted to study towards a degree in medicine and he planned to use the UIF funds he got to survive his first year.
In his second year, Mkhize had to sell his car to survive and by the third year he miraculously made the National Student Financial Aid Scheme (NSFAS) list.
"I had to sell my car to fund the second year and by the time I reached third year, I had exhausted all the possible plans. But I soldiered on. My name was miraculously on the NSFAS list, which I had not applied for, but I asked no questions and submitted my documents," he said.
The scheme only helped him pay his studies and buy books, which meant there were several nights that Mkhize went to bed with an empty stomach.
"At some point I would eat noodles from Monday to Sunday, because R1,200 shared over three months was not enough to also buy books," he said.
However, despite the difficulties, the KwaZulu-Natal village boy pushed through and today he is reaping the benefits of his hard work.
Mkhize went from a boy, who dreamt about being a doctor while he herded cattle in a small village, to a practising physician.
Source: YEN.com.gh