- A video clip showing a Nigerian lady stepping put of her car to chase kids wiping her windscreen in traffic has gone viral
- The unidentified lady was seen stepping out of her car as she chased the kids who appear stubborn from wiping her windscreen
A rather hilarious clip showing a Nigerian lady chasing away kids who were wiping her windscreen in traffic has gone viral.
In the video, the obviously frustrated lady was seen chasing away the kids from her vehicle as she tried to make her way out of traffic.
It is not new that young children offer to wipe the windscreen of drivers in traffic especially in many parts of Nigeria in hopes of getting meager amounts to survive.
Although some drivers are nice and give the kids money, some others get frustrated especially when there is nothing to be wiped but the kids insist on doing unsolicited work just to get paid.
In this case, it appears the lady had warned the kids not to wipe her windscreen but they ignored her and went on with their work.
She tried driving off but the kids latched onto the car and apparently risked their lives to gain money.
In anger, the young lady stepped out of the car and chased them away with her footwear in her hand, ready to flog them for such behaviour.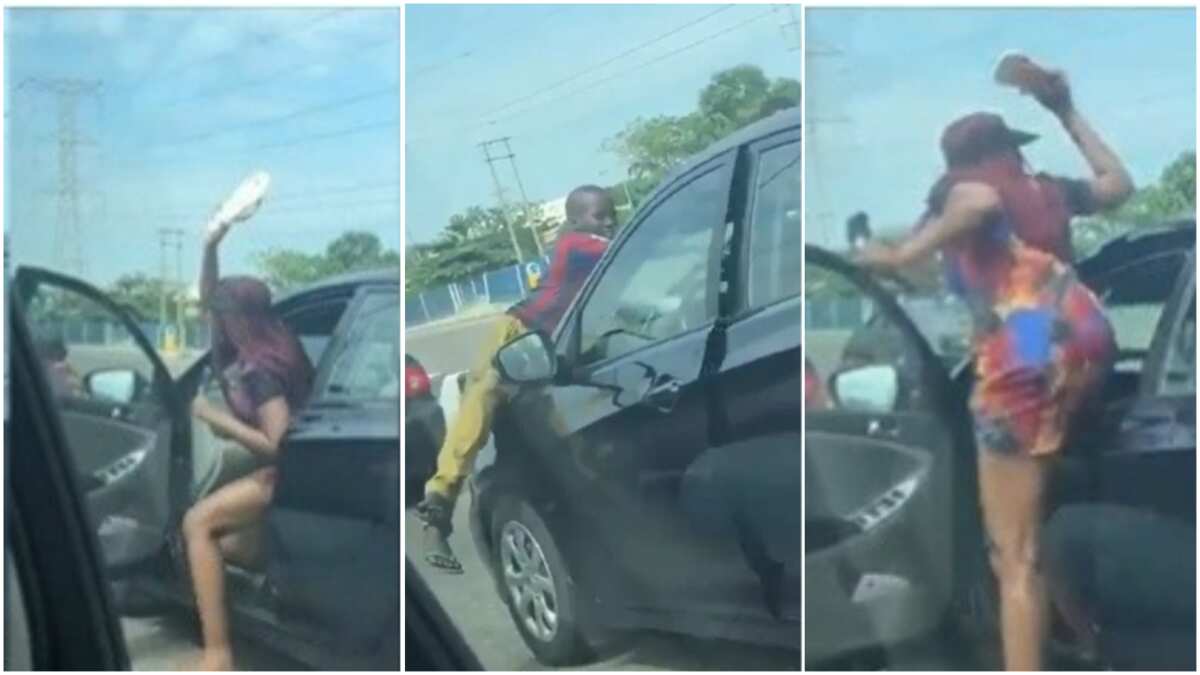 Watch below: