12-day-old baby dies after being snatched from mother's lap by monkey in India
A monkey in India snatched a 12-day-old baby boy from its mother, ran with it and subsequently killed him.
The mother of the baby was breastfeeding him in Runakata, Northern India when the primate struck, pounced on the baby and hopped on the roof of a house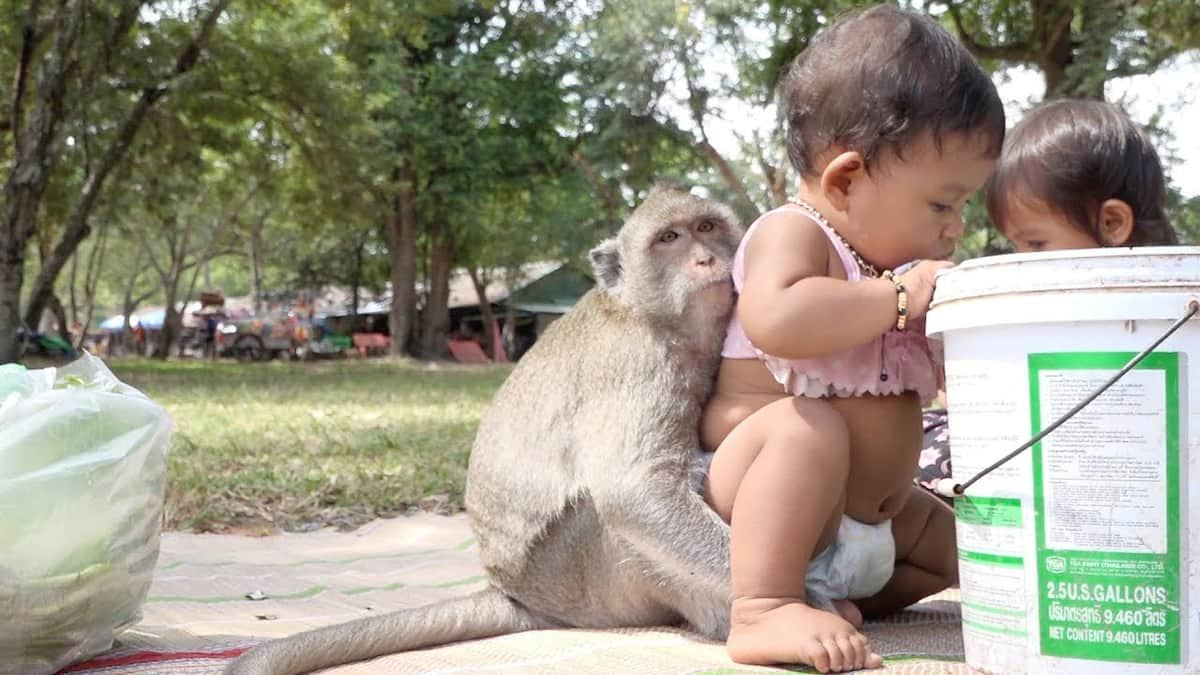 READ ALSO: Akua GMB ends eight-year marriage with Dr. Oteng
According to a report by CNN on Wednesday, November 14, the monkey snatched the baby from the mother's lap on the evening of Monday, November 12.
Neighbours said frantic efforts to lure the monkey with edibles to release the baby did not bear fruits as the mischievous animal firmly clung on the newborn with its claws.
"Neighbours ran to help the mother screamed but it was adamant to release the baby. They tried to lure it and resorted to pelting it with stones all in vain. By the time the primate released the baby it had injured him badly," said Agra Police Assistant Superintendent Abhishek.
According to the police, the monkey had bitten the baby on the face, neck and inflicted several other injuries with its claws.
READ ALSO: Ghana's Pretty Kobe hosts Floyd Mayweather Jnr. to talk business
The baby named Sunny was found in a terrace adjacent to his mother, Neha's house and was pronounced dead on arrival to hospital.
Monkey attacks are common in India, with the primates get int the spotlight in recent weeks for stoning a 72-year-old man to death.
Delhi government authorities indicated they recorded 268 monkey bite cases in 2016.
Ghana News Today: Adenta on Fire as Angry Residents Protest Over Frequent Deaths| #Yencomgh
Subscribe to watch new videos
Your stories and photos are always welcome. Send us a message via YEN's official Facebook page.
Source: YEN.com.gh